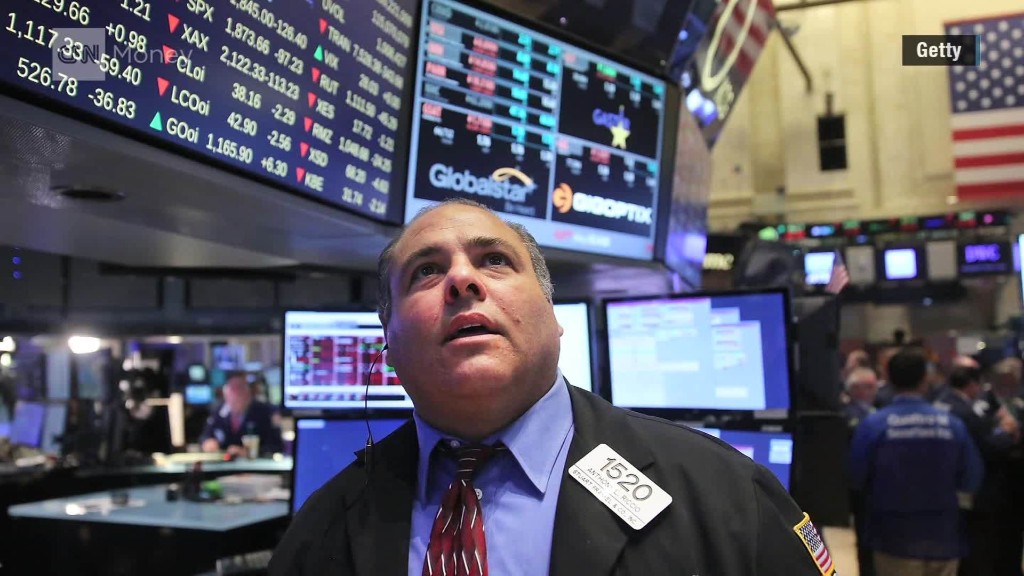 Investors were in panic-selling mode Monday morning when the Dow plummeted 1,000 points shortly after the opening bell.
Twitter lit up with complaints from investors who had trouble logging into their online stock accounts.
The heavy trading volume caused some slowness for TD Ameritrade (AMTD), Scottrade and Vanguard, who all reported issues with their websites during the hectic morning.
Related: Don't worry about your retirement savings
Some TDAmeritrade clients weren't able to log into their accounts. But the company provided an alternative link that allowed investors to get through.
A spokesperson for TD Ameritrade confirmed there were some problems with login, and added that customers were still able to trade.
"We have seen industry-wide latency issues as a result of this, but our clients' trades are being executed," Kim Hillyer, director, communications and public affairs at TD Ameritrade said in an e-mail.
The company's mobile apps also suffered some slowness earlier in the day, which have since been resolved.
Related: Related: Why the economy is OK, even if stocks aren't
Scottrade's website also experienced some hiccups Monday morning.
"With the active market open, we initially saw some slowness, but quickly returned to normal functionality," the company said via email.
Trading was up 221% on the site Monday morning compared to last week's average daily trade volume, the company reported.
Related: Don't worry about your retirement savings
And mutual fund site Vanguard had a slow start during the morning chaos as well.
"We experienced a brief period of sporadic website inaccessibility at the start of the trading day. We've added capacity to manage the volume," the company said in a statement.
Customers who did not have access to their accounts during that time were able to make trades by phone, the company said.
CNN's Katie Lobosco contributed to this report.