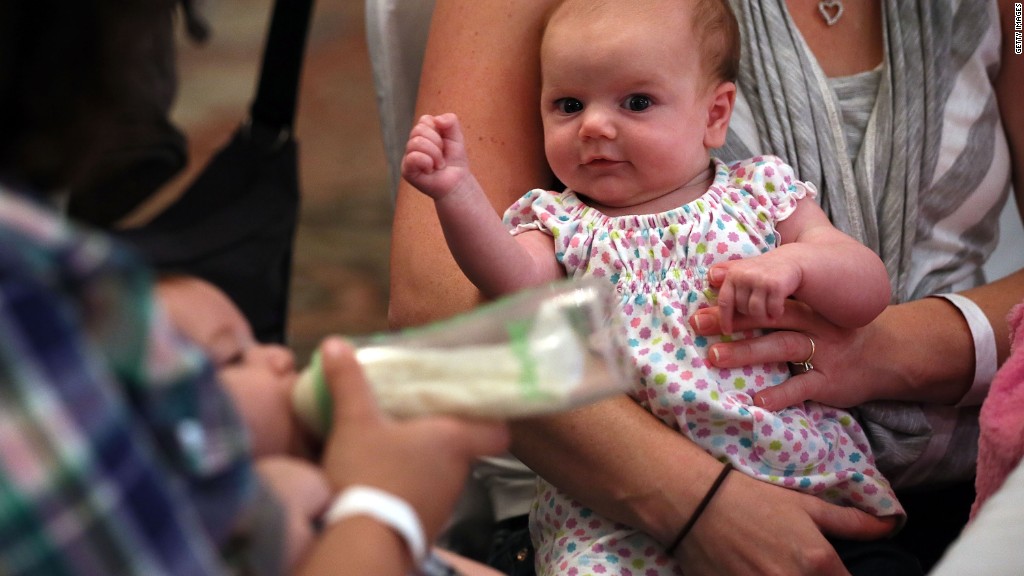 Consulting firm Accenture said it's expanding parental benefits to help employees ease back into work after having a child.
The company joins a long line of businesses this year that have sought to make their work-life balance proposition much more attractive to employees and new Millennial recruits.
Accenture is aiming some of its new benefits to employees who often travel for business. Chief among them:
Letting employees work locally in the first year after the birth or adoption of a child: Typically, consultants will set up shop wherever their client's project is located. That can mean being away from home for the better part of every week for months.
Under the new policy, the expectation is that employees will not travel during the first year they have a new child. That way, they won't have to worry that it will somehow hurt them career-wise.
"The real essence of this is it's the new standard," said Ellyn Shook, Accenture's chief human resources officer.
Shipping breast milk for free: For female employees who are still nursing when they travel for work, Accenture will provide the materials and pay the costs for them to ship home their breast milk. Shook said that while no primary caregiver would be asked to travel in the child's first year, some employees may choose to nurse for longer than that.
Related: Companies with good parental leave
In addition the company will provide employees with hospital-grade breast pumps at the office.
Last month, IBM announced a similar policy.
Doubling subsidized dependent care. When a nanny quits or daycare is closed, a working parent can be left in the lurch. Accenture has been subsidizing the cost when employees use Bright Horizons to provide back-up dependent care for their children or other family members. But the firm will now pay for 80 hours per year, up from 40 hours. It also will pay for 120 hours of back-up dependent care for new parents during the first year of having a child.
Accenture's announcement this week comes six months after the firm said it was doubling its paid leave for birth mothers to 16 weeks, and offering up to 8 weeks of paid parental leave for other primary caregivers after the birth or adoption of a child.