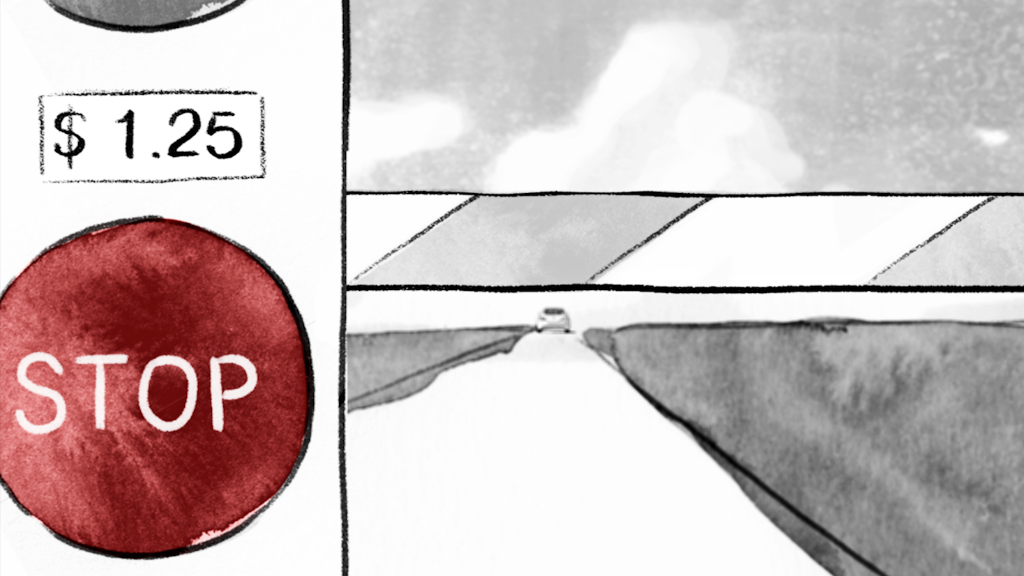 Unpaid tolls of as little as a few dollars are turning into hundreds or even thousands of dollars in fines as toll road agencies aggressively pursue drivers -- and revenue.
Some agencies quickly send unpaid bills to debt collectors, which add their own steep fees that can carry effective interest rates of more than 100%.
Many others work hand-in-hand with state and local governments to suspend drivers' licenses, block car registration renewals and issue traffic tickets that come with even more fines and can lead to arrest warrants.
Toll agencies say the hefty fees and fines are intended to deter frequent violators and that drivers are notified before the financial penalties escalate.
But some drivers say they had no idea they owed the money in the first place since some toll roads don't alert drivers when they have driven through without paying. Some say the bills were the result of faulty toll road equipment or the driver's transponder malfunctioning. Others say they were hit with massive bills after credit cards linked to their toll road accounts had expired or been closed for fraud protection.
And CNNMoney heard from many drivers who say the penalties pile up much too quickly, easily becoming huge mountains of debt.
One Texas woman said it took three years to pay off the more than $1,000 she owed for around $25 in missed tolls. A California driver said he forgot to change the billing address on his toll account after moving and didn't hear anything about the problem until he received a $2,000 bill from a debt collector. And a military service member said he returned from a tour in Iraq to an $800 bill -- most of which was made up of collection fees -- for unpaid tolls that his wife unknowingly racked up.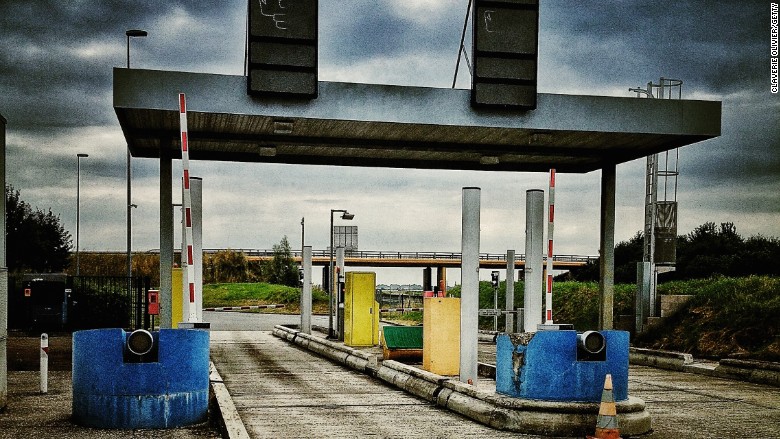 In an extreme case, Virginia toll road operator Transurban sued thousands of drivers in court, attempting to collect civil penalties of up to $1,000 for every unpaid toll. One driver was fined $17,000 -- all for $36 in unpaid tolls. Another was sued for $31,000 over less than $50 in missed tolls. And yet another saw $20 in tolls balloon to a nearly $10,000 bill.
Related: The secret world of government debt collection
Drivers in similar situations are now plaintiffs in a proposed class action lawsuit alleging that the penalties were unconstitutional and that, in some cases, the tolls were owed as a result of a failure of Transurban's own equipment when reading E-ZPasses.
A Transurban spokesman said that the proposed class action lawsuit is "unfortunate" and that the firm was just following state law. It also said it has now retroactively capped all fines at $2,200, is waiving some people's bills altogether and offering a grace period for violators to pay before bills escalate. For example, once a toll is missed, a driver has 48 hours to pay the toll and a $1.50 fee. Otherwise, a bill will be sent within a month that includes a $12.50 fee. That fee increases to $25 after the second bill is sent a month later and jumps to $100 once it goes to collections (66 days or more after the missed toll).
But lawsuit plaintiff Kevin Stanfield said that less than $50 in unpaid tolls should never become a $2,200 debt.
In his case, he says that $32.70 in unpaid tolls spiraled into a $900 bill within a matter of months after his wife lost her wallet, canceled her credit cards and forgot to immediately update the credit card connected to her E-ZPass. Then, while he was fighting that bill, he was eventually hit with a lawsuit filed by Transurban demanding more than $8,000.
Related: Debt collection horror stories
Transurban said a customer service representative gave Stanfield multiple opportunities to get the fees waived before the lawsuit was filed but that he didn't submit the required information and that it ultimately forgave thousands of dollars in fees.
Stanfield says he ended up spending all of his family's Christmas shopping money -- and then some -- last year to settle the case with a $2,200 payment. "I call it highway robbery," he said. "Literally. That's what's happening."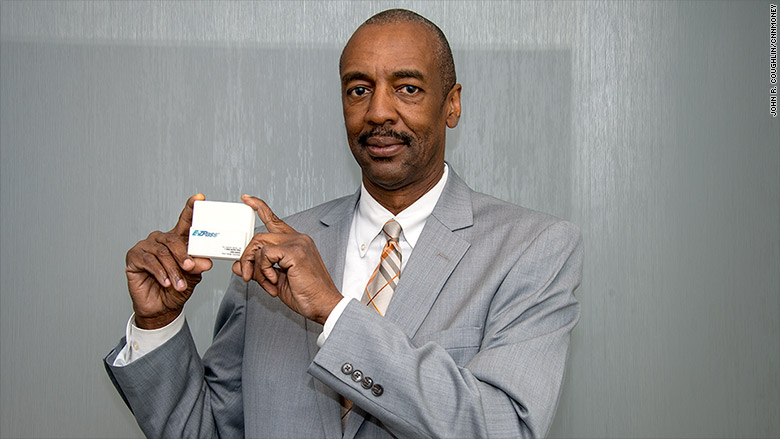 Boynton Beach, Florida resident Tiffany Santamaria even ended up spending a day in jail -- and it all started because of unpaid tolls.
In 2006, Santamaria was pulled over for having expired tags on her license plate. She was shocked to learn that her license had been suspended for months because of dozens of unpaid tolls that she had no idea were outstanding. She says she was immediately arrested for driving on a suspended license and placed behind bars for 24 hours.
"I had never been to jail," she said. "It was terrifying."
Related: Shockingly small 'crimes' that can land you in jail
Upon being released, she learned she faced hundreds of dollars in unpaid tolls, a traffic ticket and additional fines for failing to pay those tolls. She says the only explanation for this is that an estranged family member had removed her from their SunPass without her knowledge and letters about the unpaid tolls and the charge had been sent to that family member's address. On top of all that, she faced new traffic charges for driving without a valid license or registration.
Overwhelmed, Santamaria says she quickly hired an attorney and spent the next two years -- and $10,000 in fines, court costs and legal fees -- wiping out the debts and getting her driver's license reinstated. She finally thought her nightmare had come to an end.
Related: Terrifying letters from a debt collector
But now, almost a decade later, these same violations are coming back to haunt her in what she calls a bizarre case of "double jeopardy." She is currently being hunted down by government debt collector Linebarger Goggan Blair & Sampson demanding nearly $700. Linebarger's letters say these debts -- which include the firm's steep collection fees -- stem from two charges she thought she had settled years ago.
And because so many years have passed that her bank and attorney no longer have proof of the old payments, she is desperately fighting to clear her name once again.
She says she has repeatedly told Linebarger that these bills must be a mistake, but that the collector won't leave her alone. A Linebarger spokesperson says the bill is valid and stems from outstanding court costs. The Florida Department of Transportation said that while it was unclear which toll agency had billed Santamaria, punishments for unpaid tolls are ultimately decided by the court. It also added that ignoring a notice from the court about any ticket, such as the one Santamaria received for unpaid tolls, would result in an automatic license suspension.
"It's like a nightmare all over again," said Santamaria. "How is this even possible?"