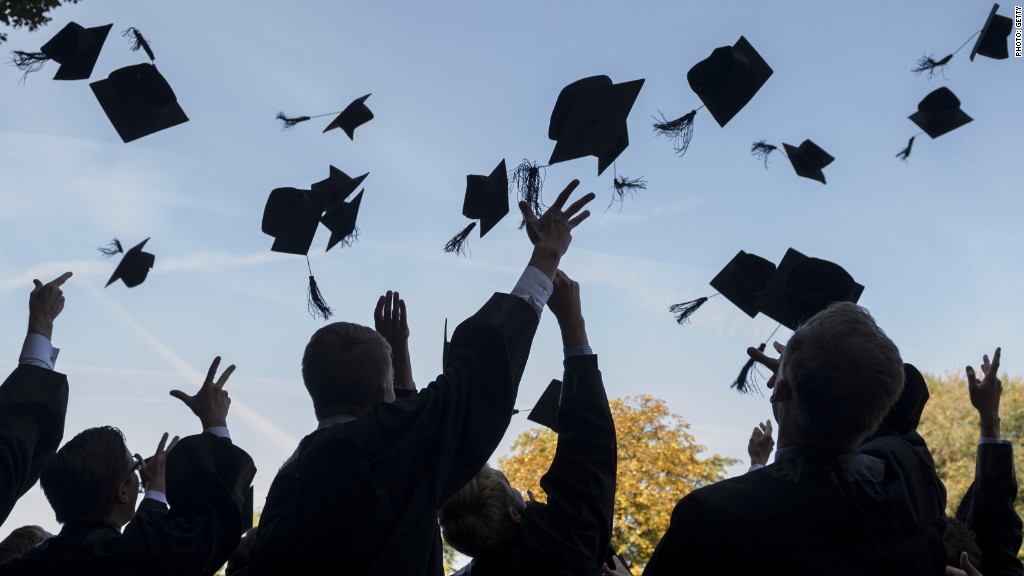 Ever since Corinthian Colleges went bankrupt earlier this year, some former students have been fighting to have their student debt wiped out. Even if they win, they could end up with an unwelcome surprise: a bigger tax bill.
Most forgiven debt is treated as taxable income by the IRS. But new legislation in California would exclude the amount of the student's loan discharge -- at least on their state taxes.
In June, the Department of Education said students could apply for federal loan forgiveness if their schools shut down, or if they believe they were victims of fraud. Corinthian allegedly overstated job placement rates in order to recruit students. The school was fined $30 million by the DOE, and is currently facing lawsuits from the Consumer Financial Protection Bureau and several state attorneys general.
When it shuttered its last operating campuses, 16,000 students were still enrolled. Many found out when they went to class and found the doors closed.
Twenty-three campuses, which were also known as Everest, WyoTech, and Heald colleges, were located in California. It also closed a handful of campuses in Arizona, New York, Hawaii and Oregon.
Related: University of Phoenix is the latest college under investigation
Other students who got roped into taking out high-cost, private loans to attend a Corinthian school could also be eligible for debt relief. About $480 million will be paid to cancel portions of some of those loans by the ECMC Group, a company that agreed to acquire 56 of the Corinthian campuses last year.
The proposed California bill would also protect those students from having to pay income tax on their loan forgiveness.
The legislation was introduced by Sen. Janet Nguyen. Three of Corinthian's now defunct college campuses were located in her district, as well as the school's headquarters in Santa Anna. The bill passed the state Senate Tuesday, but still needs approval from the Assembly before the end of the current legislative session on Sept. 11.
Without U.S. Congressional action, former students would still have to pay federal taxes on their loan forgiveness, plus state taxes if they lived outside of California.
Are you a former Corinthian student? Tell us about it and you may be featured in an upcoming CNNMoney story.