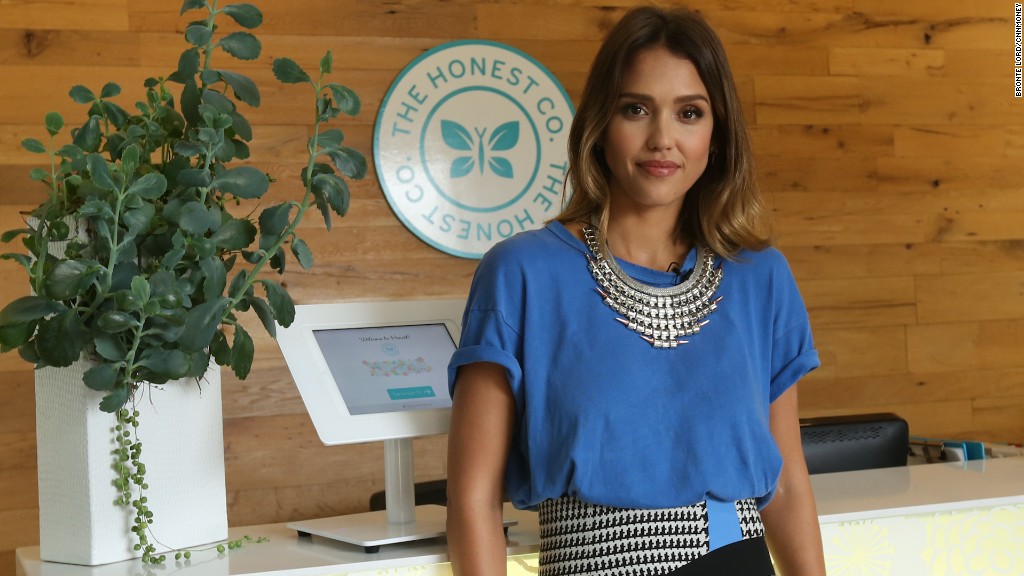 Jessica Alba has set her sights on the world of beauty.
The actress and co-founder of The Honest Company launched a new line of cosmetics and skin-care products called Honest Beauty this week.
The line, which promises safer chemicals in its products, will feature more than 85 skincare and makeup items.
Honest Beauty will also debut a six month pop-up shop on September 25 at The Grove in Los Angeles.
This newest venture of Alba's was made possible after The Honest Company raised $100 million. The endeavor boasts two new investors, Glade Brook Capital Partners and AllianceBernstein, and three existing investors including Institutional Venture Partners.
The Santa Monica-based company, founded in 2012 with 17 products, is valued at $1.7 billion, according to CB Insights data.
With products ranging from diapers and feminine products to fruit wash and laundry detergent, the company has found success by selling itself as a safer alternative to the chemical-laden conventional products on the market. Its "honestly FREE guarantee" states that its products are as non-toxic and healthy as possible and it promises: "No harsh chemicals (ever!)."
But the company has recently faced criticism for its products and the claims it makes.
Earlier this month, the company was sued for allegedly making misleading and false claims about its ingredients and its use of the term "natural."
The Environmental Working Group, a nonprofit whose "Skin Deep" database rates products based on ingredient safety, is cited in the suit for its assessment of the chemicals found in Honest Company products.
"It's pretty much the Wild West when it comes to labeling beauty and home products 'natural,'" EWG President Ken Cook told CNNMoney. "'Natural' means nothing in government regulation, and it can mean almost anything on a product -- including full of lots of synthetic chemicals. That's why 'natural' on a label doesn't factor into our methodology for rating products."
The Honest Company also faced a social media firestorm this year after users of the brand's SPF 30 sunscreen began posting photos of severe sunburns online.