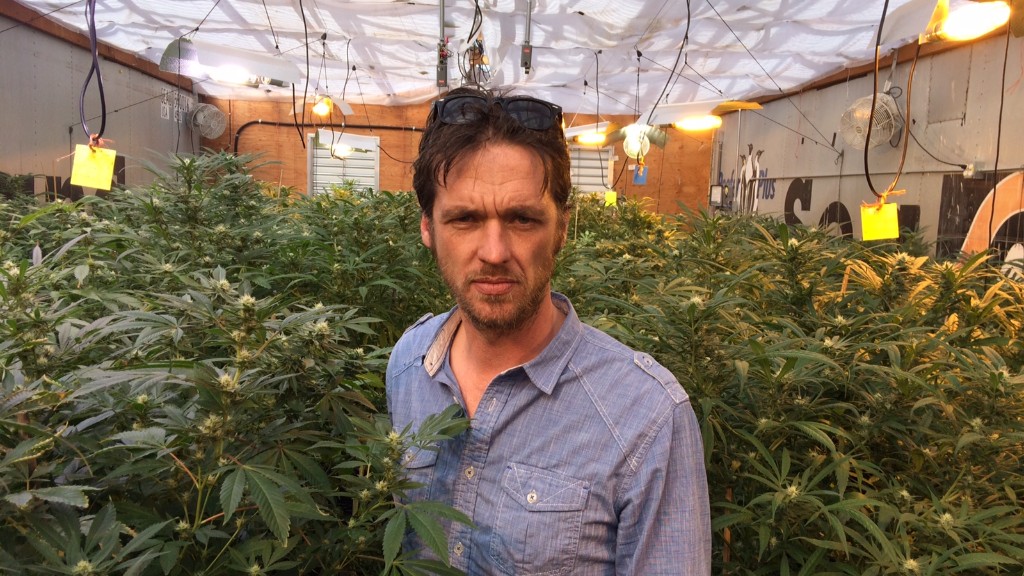 For one day and one day only, you can get a 10% discount on recreational marijuana in Colorado. September 16 is a pot tax holiday, thanks to a quirky state law.
But you might have to fight some lines, reminiscent of those that wrapped around pot shops when they were first allowed to open in January 2014.
"I don't think we're ever going to see this again," said Ryan Fox, CEO and founder of The Grass Station, which has two stores in Denver.
He's offering further discounts on top of the tax break, which amounts to the 10% special state sales tax. Customers who get to one of the shops -- even if they're standing in line -- by 9:16 a.m. will get 50% off their entire purchase and customers who show up throughout the rest of the day will get 10% off.
An eighth of The Grass Station's top-shelf "Lemon Diesel" strain, for example, costs about $45 without taxes on a regular day. So its customers will be saving at least $9 Wednesday.
When Colorado voters said "yes" to legalizing marijuana for everyone older than 21, not just medical patients, they also voted to approve some extra taxes: Growers pay 15% when they sell to retailers and consumers pay 10% at checkout. (Both of those taxes will be waived on September 16, but customers will still have to pay the statewide 2.9% as well as additional local taxes on legal weed.)
Those extra taxes pulled in $66 million for the state during the first fiscal year that recreational pot was legal. That was actually less than projected.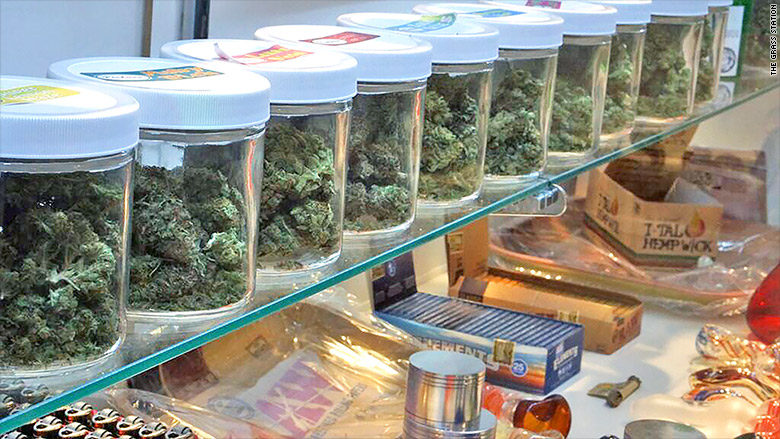 But overall, Colorado's tax revenue was higher than expected last year. And according to a state law, that means that the state has to refund the money collected from any new tax -- in this case, the pot tax.
The law also says that the new tax must be lowered. State officials are taking care of that requirement with the one-day tax holiday, said state Senator Pat Steadman, who was a primary sponsor on legislation approving the tax holiday. They chose September 16 because final budget numbers from the fiscal year that ended in June come out the day before.
Related: Ohio to vote on marijuana legalization
Now, about that refund. Don't expect a check in the mail just yet. Steadman's legislation is putting yet another ballot question to voters in November in which they could allow the state to keep the $66 million.
If they vote yes and the state gets to keep the money, it will put $40 million of it toward school construction. That's in addition to $24 million schools already received thanks to the pot tax, Steadman said. Most of the remainder will be used to pay for enforcement and treatment programs outlined in the legislation.
If the ballot initiative is voted down, the $66 million will be refunded to taxpayers in three ways. Everyone will receive an average of $8 through an income tax credit. Marijuana growers will be fully refunded for the 15% tax they paid last year. And customers will also enjoy a lower tax on legal weed they purchase starting in January and continuing until the remainder of the money (about $17 million) is refunded.
Related: Colorado pot bank sues the fed
Pot shop owners don't really know what kind of crowd to expect on September 16.
"It might not be on our customers' radar," said Andrew Kaplan, the retail operations director at Tru Cannabis, which has five locations in the Denver area.
And under law, there are limits on how much one consumer can buy. Residents can buy up to 1 ounce and those from out of state can buy up to 7 grams at one time.
But Kaplan is planning on being busy and offering further discounts. Lines are already out the door on days when the Broncos play, he said, so an automatic discount will certainly bring the crowds.