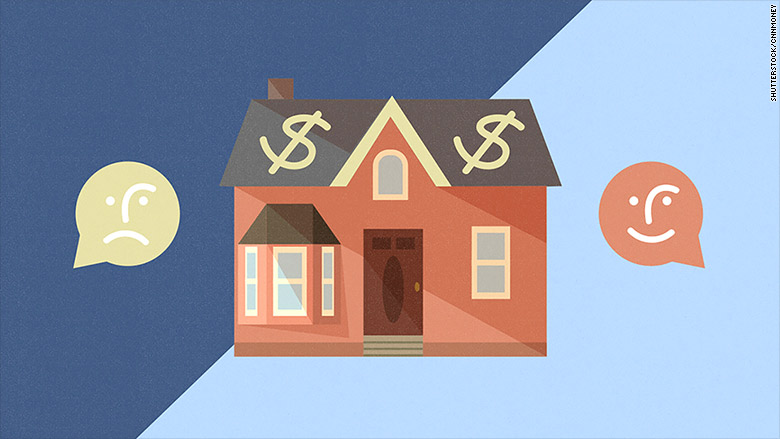 Home prices are on the rise. But there's good news and bad news.
Nationwide, the median home price increased 8.2% to $229,400 in the second quarter compared to 2014, according to the National Association of Realtors.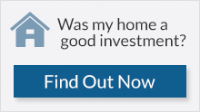 First, the good news: Higher prices increase home equity and help bring some owners above water and increase their wealth.
"People with a lot of equity are more likely to start small businesses and are more likely to move up the economic ladder," said Bill Wheaton, an economics professor at MIT. "Having collateral propels you in life."
Now, the bad news: Incomes haven't kept up. While the unemployment rate has dropped from 10% in October 2009 to the current 5.1%, pay growth has been slow. Hourly earnings rose just 2.2% in August from the year before.
Sluggish wage growth makes it harder for buyers to enter the market -- particularly first timers and borderline borrowers.
"When home prices are far outstripping incomes, it will take out the marginal buyer who can qualify for a certain loan and down payment. If home prices continue to increase, those properties are no longer affordable," said Keith Gumbinger, vice president of HSH.com.
Related: Cities where wages are growing the fastest
Home prices have recovered unevenly across the housing spectrum. "Homes in the bottom third of the market are appreciating faster on an annual basis than those on the top," said Zillow's Chief Economist Svenja Gudell.
"At the same time, incomes at the bottom are flat, and sometimes even declining where incomes at the top are mildly rising."
According to Zillow, low-income households dedicate 26 cents of every dollar earned on a mortgage for a bottom-tier home. At the other end of the spectrum, high-income households spend 12 cents on the dollar on a mortgage for a high-end home.
While low mortgage rates have helped maintain some affordability, paying more toward housing means cutting back elsewhere.
Related: Here's what you need to earn to afford a home in these 27 cities
Home values still have a lot more room to run in many markets to get back to pre-recession levels, according to Gumbinger.
But in a hot market like San Francisco, where prices are rising among the fastest in the nation, residents are feeling the pressure.
"Existing folks can get crowded out due to rising costs, limited availability of homes or rentals that are accessible to them," he said. Home prices are up 9.5% annually in the City by the Bay.
Historically, San Francisco residents spent 37% of their incomes on mortgage payments, according to Gudell. Now, it's closer to 41%. And if mortgage rates rise to 5% -- which is still pretty low -- she expects residents to have to dedicate 50% of their incomes toward their payments.
"That is too much. You can't sustain that. If you think of the average worker, what are they to do?"