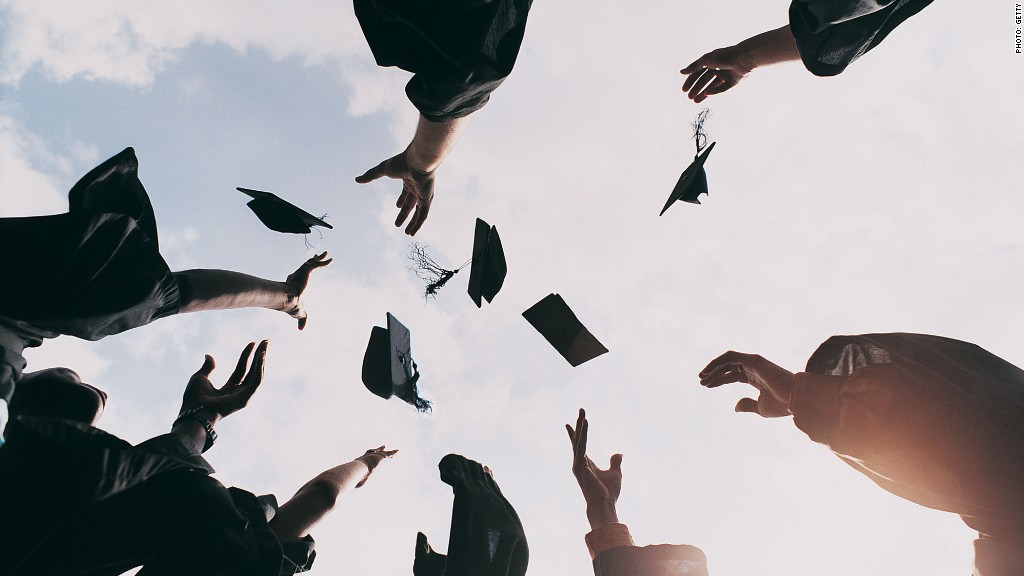 This is something you don't hear everyday: A college is cutting its tuition by 43%.
Starting next year, the tuition at Rosemont College, a small liberal arts school outside Philadelphia, will be slashed to $18,500. This year's tuition is $31,520.
At a time when most colleges continue to jack up tuition, Rosemont is bucking the trend.
College president Sharon Hirsh says Rosemont's current "sticker price" is inflated, like it is at almost every other college. Because of scholarships and grants, a vast majority of students pay less than the school's listed tuition.
"The current college financing model is broken," said Hirsh. "A lot of families are completely confused by this whole arrangement. For that reason they think that the actual sticker price is the price that they'd have to pay," she said.
Related: The White House likes these colleges best
Students don't usually find out how much they'll receive in grants or scholarships until late in the game -- sometimes weeks before they must decide where to enroll.
The new tuition at Rosemont will apply to everyone. Current students received letters on Wednesday detailing how the reduction will affect their out of pocket costs.
Rosemont is also reducing the cost of room and board by 14%. Overall, the cost of attendance will go down to $30,000 next year.
Currently, Rosemont students who receive some aid actually pay an average of $22,571 a year, according to a new tool released by the White House last week called the College Scorecard.
Rosemont isn't doing away with scholarships and grants, though. Students who qualify will still receive aid, but awards will be based on the new, lower tuition price.
Related: How to save for college
The motivation behind the announcement is not to increase enrollment, Hirsh said. The college isn't in financial trouble and has a $17 million endowment.
She hopes the new base tuition will attract potential students who may have overlooked the college because they thought it was too expensive.
Rosemont has about 1,100 students, about half of whom are undergraduates. Once a women-only college, it became co-ed in 2009. It also began offering some online graduate degrees at that time.
In the past three years, more than a dozen colleges have made similar cuts. Utica College, a small private school in New York, announced earlier this week that it is reducing tuition by 42%, to just below $20,000.