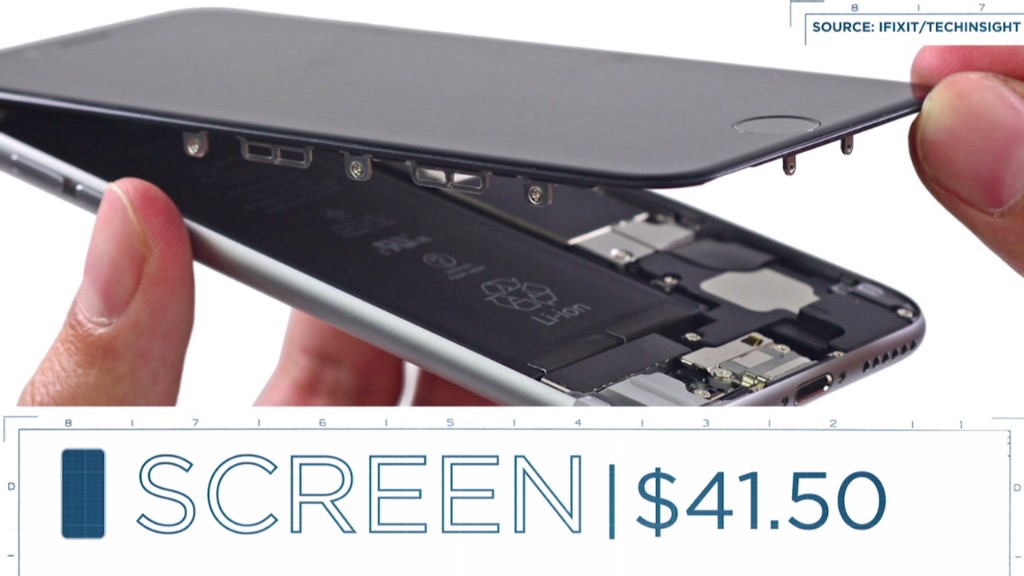 If you think iPhones are pricey, spare a thought for those who have to work months to afford one.
The average New Yorker has to work just three days to be able to buy a new iPhone 6; Beijing residents have to spend 27 days at the office.
That's according to a new index of pay and prices in 71 global cities, compiled by Swiss bank UBS (UBS).
The ranking, which is published every three years, shows the wealthy residents of Zurich have to work the least, putting in just under 21 hours on the job before earning the cash for the must-have gadget.
Londoners have to slog a little more -- 41 hours -- while workers in Mexico City have to put in well over 200 hours, putting the luxury item out of reach for many.
The researchers found that Kiev has the worst iPhone affordability -- Ukrainians have to work an average of 627 hours -- or 78 days.
In Nairobi and Jakarta they have to clock up 468 hours, or nearly 59 days.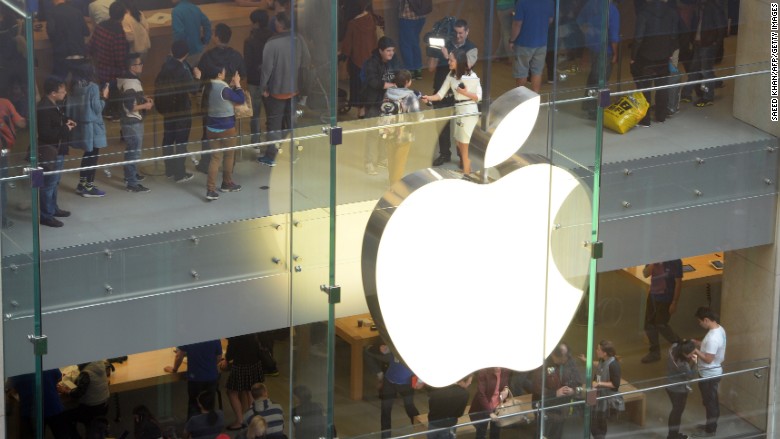 The research highlights how expensive Apple's (AAPL) iPhones can be for locals in many global cities. That makes it easier for rivals to outsell Apple in many nations.
For example, India's homegrown phone giant Micromax has recently become the country's largest smartphone seller, according to research firm Canalys. In fact, India doesn't have a single Apple Store since the products are too expensive for average workers.
Meanwhile, Beijing-based smartphone maker Xiaomi has become one of the world's top five smartphone makers, and frequently outsells Apple (AAPL) in China.
Earlier this year Xiaomi had its best sales day ever, selling 2.12 million smartphones in 24 hours and setting a Guinness World Record in the process.
Below is a list of the working hours required to buy an iPhone 6 (16GB) in each of these global cities, according to UBS:
Athens - 98.2 hours
Bangkok - 149.6 hours
Beijing - 217.8 hours
Chicago - 28.4 hours
Geneva - 21.6 hours
Hong Kong - 51.9 hours
Jakarta - 468 hours
Kiev - 627.2 hours
London - 41.2 hours
Los Angeles - 27.2 hours
Mexico City - 217.6 hours
Miami - 27 hours
Moscow - 158.3 hours
Nairobi - 468 hours
New Delhi - 360.3 hours
New York City - 24 hours
Paris - 42.2 hours
Rio de Janeiro - 139.9 hours
Rome - 53.7 hours
Shanghai - 163.8 hours
Sydney - 34 hours
Tel Aviv - 75.3 hours
Tokyo - 40.5 hours
Toronto - 37.2 hours
Zurich - 20.6 hours
Price and earnings data for this UBS report was collected in March and April. The UBS report was published on Thursday.