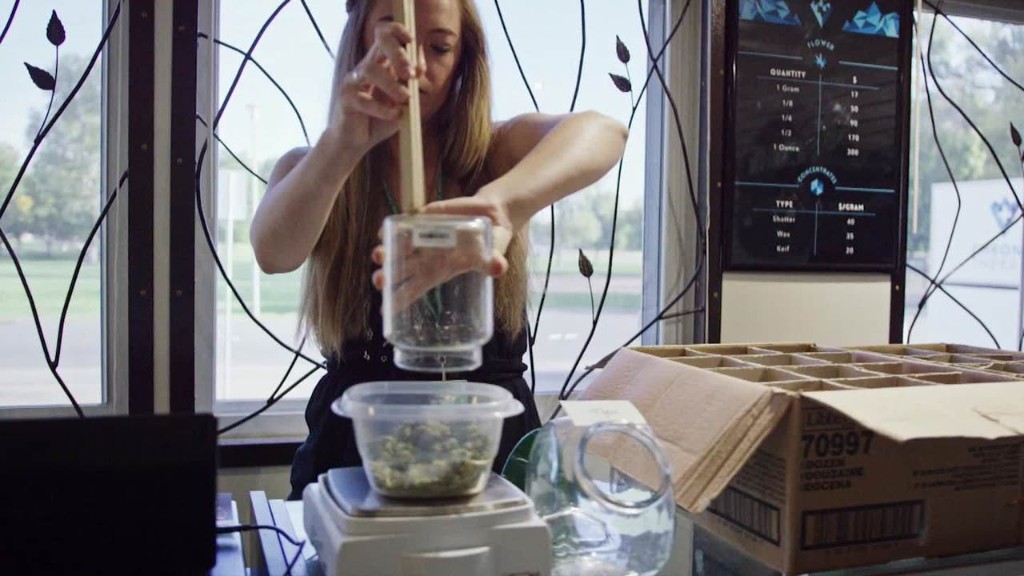 Thursday is Day 1 for buying marijuana in Oregon just for fun.
At midnight, dispensaries started selling recreational marijuana to customers 21 or older.
Oregon is now the third state where marijuana can be legally purchased for recreational use, after Colorado and Washington.
It has been legal in Oregon since July 1 to grow, possess and use marijuana for fun. But it was illegal to buy it or sell it, except for medical purposes, until now.
Marijuana sales are limited to one quarter ounce per customer per day, but seed sales are unlimited.
The sales of recreational pot are being conducted by dispensaries that normally sell medical marijuana. The Oregon Health Authority has regulatory oversight of recreational sales, at least until the end of 2016.
This was laid out in the legislation that legalized pot, in order to get the retail market off the ground. The medical dispensaries are already stocked and equipped to handle the sales.
Related: South Dakota tribe to open marijuana lounge
Colorado is the first state where it became legal to buy and sell recreational weed. Dispensaries started selling it there at the beginning of 2014. It also became legal that year to buy and sell in Washington.
But it's still illegal in the eyes of the federal government. Federal laws have clamped down on banking, so it's still an-cash business.
Marijuana has also been legalized for recreational use in Alaska and Washington, D.C., but it's still illegal in those places to buy or sell. This is how legalization typically works: Weed first becomes legal to possess and use, and then it becomes legal to buy and sell later.
In South Dakota, a Native American tribe plans to grow and sell marijuana on its reservation. The Flandreau Santee Sioux Tribe could become the first tribe to open a marijuana lounge.
Ohio could become the fifth state to legalize marijuana for recreational and medical use. Voters take up the issue on November 3.