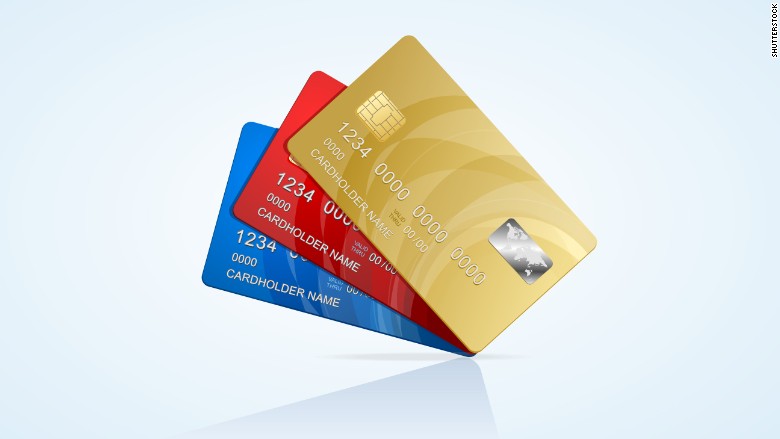 The federal consumer watchdog agency wants to make it easier for you to sue your credit card company.
You probably don't know how hard it is, since it's all in the fine print. Many companies, as well as some banks, cell phone service providers, payday lenders, and student loan issuers, have something called an arbitration clause in the user agreements that customers have to sign.
These clauses require users to settle any legal dispute out of court and for them to waive their right to file a class action lawsuit.
"Consumers should not be asked to sign away their legal rights when they open a bank account or credit card," said Richard Cordray, Director of the Consumer Financial Protection Bureau.
The companies use arbitration clauses to get a "free pass" and avoid court, he said.
Related: You're paying record ATM fees
But opposition groups say that mandatory arbitration cuts back on lawsuits, and helps companies keep the costs of their products and services low.
About half of credit card companies use arbitration clauses, as well as 86% of the largest private student loan lenders, and 88% of the largest cell phone service providers, according to the CFPB. Nearly half of people with insured checking and saving accounts also have to sign an arbitration clause.
On Wednesday, the CFPB took the first steps in proposing a rule that bans companies from using these kind of arbitration clauses to block class action lawsuits. The bureau says this could encourage more companies to comply with existing laws in order to avoid lawsuits to begin with.
Dodd-Frank legislation gives the CFPB the power to do so create the law. The proposed rule would apply to consumer financial products and services that the CFPB oversees, which includes credit cards, checking and deposit accounts, prepaid cards, money transfer services, certain auto loans, payday loans, and private student loans.