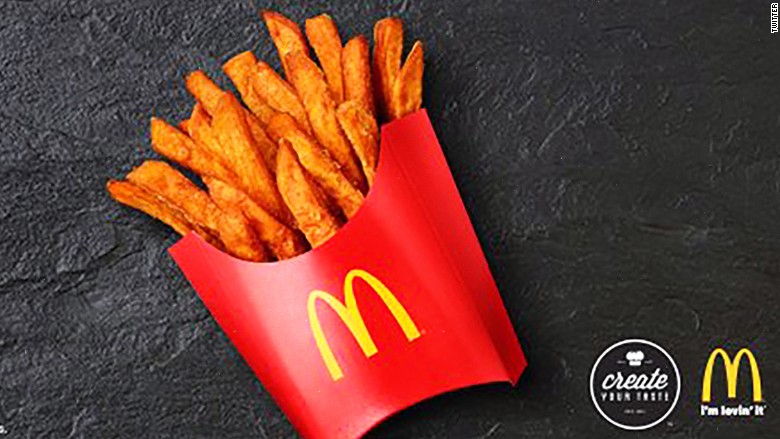 McDonald's is frying up something new.
The fast-food chain is testing sweet potato fries in select restaurants in Amarillo, Texas.
A spokesperson for McDonald's said the fries will be available at 18 "Create Your Taste" test restaurants.
The "Create Your Taste" restaurants are found in select cities across the U.S. and let customers to build their own McDonald's specialty burgers with various toppings and buns.
The limited-time fries will be available in a 16 ounce size and will sell for an average of $2.49.
"We're gathering valuable customer feedback on them," the spokesperson said.
A spokesperson for the company said McDonald's wasn't currently planning to bring the fries to other regions or restaurants.