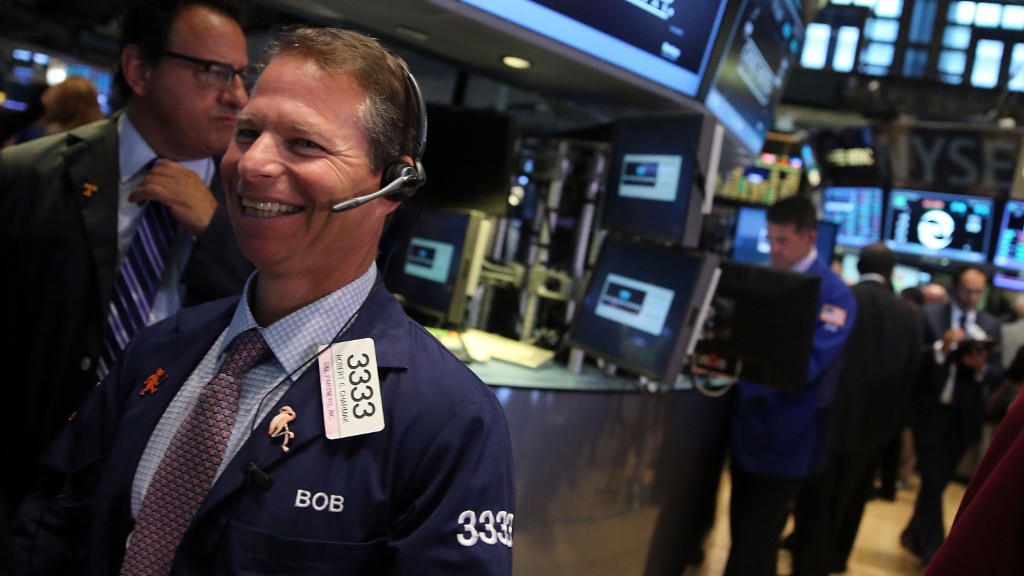 Stocks have had their ups and downs the past few months. But after all the volatility, the market is relatively flat this year.
Still, there are some big winners in this sideways market -- even in the boring, blue chip Dow Jones Industrial Average.
Ten of the Dow's 30 stocks are up more than 10% this year. Not bad given how tumultuous things have been on Wall Street. CNN's Fear and Greed index has swung back sharply from "extreme fear" and is approaching "greed" lately.
Some of the leaders are pretty obvious.
Nike (NKE) has swooshed its way to a more than 35% gain thanks to strong sales and profits in the United States and abroad.
Disney (DIS) is up more than 20%. Even though there are concerns about cable cord-cutting and what that means for ESPN, have you heard of The Avengers? Or Star Wars? Or Frozen?
Home Depot (HD) has surged nearly 20% as well. That shouldn't be a big shock given the rebound in the housing market. Rival Lowe's (LOW) (not in the Dow) is up about 7% too.
But you may be surprised to hear the names of some of the other top Dow stocks.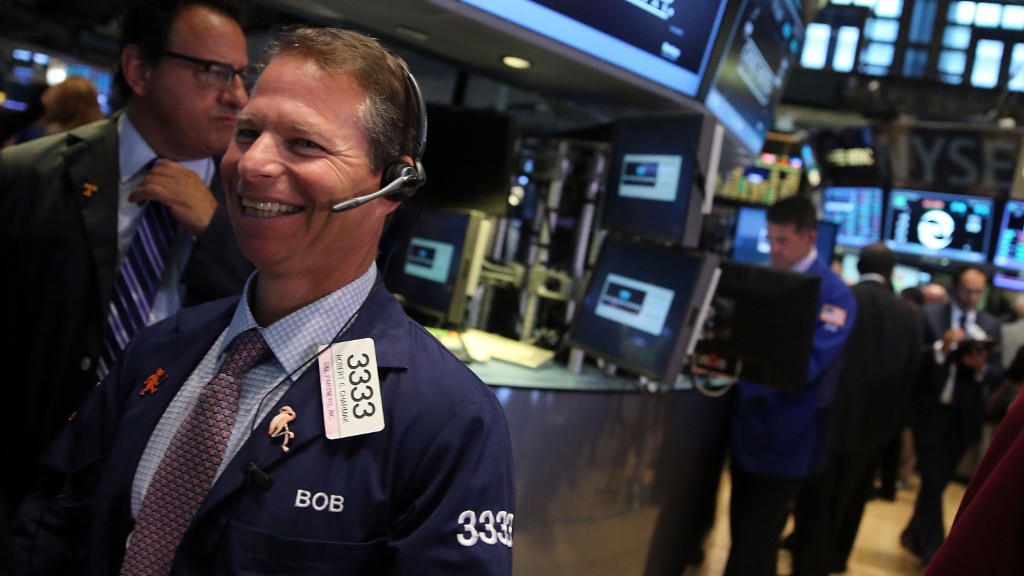 The Arches are Golden. McDonald's (MCD) is up nearly 20%. The company's turnaround seems to be working and hopes are high that all-day breakfast will further lift sales.
Related: Finally! McDonald's is back
Investors are also optimistic that McDonald's could announce plans to spin off some of its real estate operations, a move that could boost value for the parent company.
Bringing good things (and returns) to life. GE (GE) has gained more than 15% this year. This stock had been considered dead money for a while, a slow-growth conglomerate that was being penalized for having too many eggs in too many baskets.
But investors love that GE is getting rid of many of its GE Capital units that got it into trouble during the 2008 financial crisis. It no longer wants to be a bank.
GE spun off its credit card unit Synchrony (SYF) last year and has sold big chunks of other financial assets to Goldman Sachs (GS) and Wells Fargo (WFC) this year.
Related: CNNMoney's Fear & Greed Index is once again showing signs of greed
GE is serious about focusing mainly on heavy industry -- think jet engines and energy infrastructure -- as well as healthcare equipment.
Wall Street does do Windows. Microsoft is also up more than 15% in 2015.
Microsoft (MSFT) has actually been on a hot streak since early 2014 -- ever since Satya Nadella took over as CEO from the crazy-dancing, Amazon-hating, Twitter-loving, Los Angeles Clippers-owning Steve Ballmer.
But to many, Microsoft still reeks of old tech. (Windows? Office? PCs?)
Related: Microsoft is bomming -- but not for the reason you think
Look beneath the Surface (ha!) though and you'd find that Microsoft's cloud computing business is rapidly growing and it is a juggernaut in gaming too. Its search engine Bing is finally profitable too.
Boeing (BA), Pfizer (PFE), UnitedHealth (UNH) and Visa (V) are the other four Dow stocks sporting double-digit percentage gains this year.
It just goes to show that there's still value to good old-fashioned stock picking -- even in this passive, throw everything in an S&P 500 ETF, set it and forget it investing world.