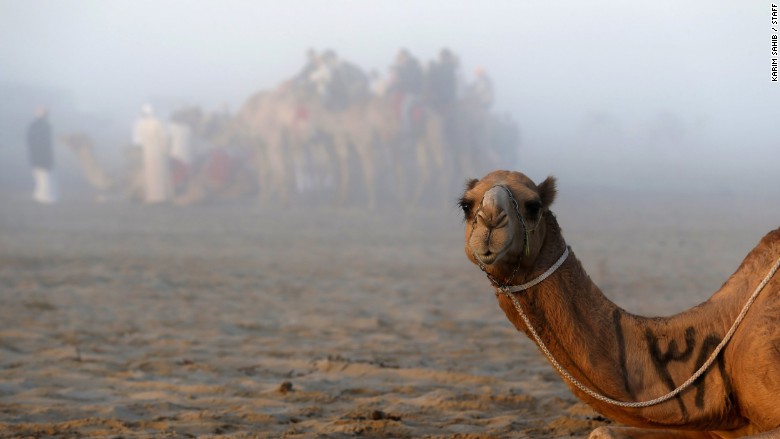 Climate change could ultimately make parts of the Middle East too hot for human beings to survive, according to studies published in Nature Climate Change.
"The combination of high temperatures and humidity could, within just a century, result in extreme conditions around the Persian Gulf that are intolerable to humans, if climate change continues unabated," wrote Christopher Schär of the Institute for Atmospheric and Climate Science in Zurich, Switzerland.
Schär, who authored of one of the studies, wrote that "temperatures are projected to reach unacceptable levels" in Kuwait City and other parts of the Middle East, where "threats to human health may be much more severe than previously thought, and may occur in the current century."
Jeremy S. Pal of Loyola Marymount University in Los Angeles and Elfaith A. B. Eltahir of the Massachusetts Institute of Technology authored a companion study about climate change. It paints a dystopian future for the Middle East.
They said that the combination of heat and humidity could push temperatures to record levels above 140 degrees Fahrenheit in "hotspots" like Kuwait City, Al Ain in the United Arab Emirates and Doha in Qatar.
To put things in perspective, temperatures in Kuwait City typically peak at 116. The current record is either 136 degrees, recorded in Libya, or 134, recorded in Death Valley, California. (The two readings are sometimes disputed.)
Related: Saudi Arabia is running out of money
The authors said that residents in affluent parts of the Middle East will retreat into air conditioned buildings, but people in poorer countries like Yemen will have to live with the heat -- or die from it.
"Under such conditions, climate change would possibly lead to premature death of the weakest -- namely children and elderly," wrote Pal and Elfaith.
They said outdoor activities will be "severely impacted" by the extreme temperatures, including the annual pilgrimage to Mecca.
"The extreme conditions are of severe consequence to the Muslim rituals of Hajj, when Muslim pilgrims pray outdoors from dawn to dusk near Mecca," the report says. "This necessary outdoor Muslim ritual is likely to become hazardous to human health, especially for the many elderly pilgrims, when the Hajj occurs during the summer."