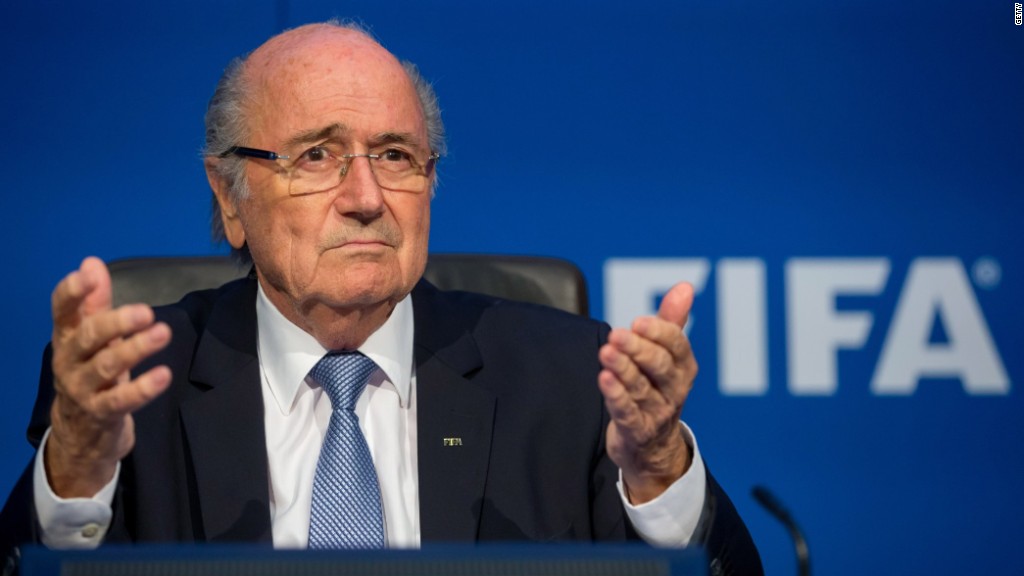 FIFA's corruption scandal is ballooning.
The U.K. Serious Fraud Office said Tuesday it had received new information related to possible money laundering at soccer's international governing body. It said its investigation is focusing on the bidding process for the 2018 and 2022 World Cups.
Britain bid to host the 2018 Soccer World Cup, but was not successful. The tournament eventually went to Russia. Serious Fraud Office director David Green said the investigation involves FIFA officials.
"Some new information has come to us quite recently," Green said. He said the SFO has spoken to "more than two" whistle-blowers and other confidential sources during its ongoing investigation.
FIFA's Sepp Blatter tells Coca-Cola: I 'will not resign'
FIFA is already facing investigations on several fronts. The U.S. Justice Department launched a large-scale probe earlier this year, and charged several FIFA officials with bribery, fraud, and money laundering.
The world's soccer organization is also under a separate investigation by the Swiss attorney general, who is looking into how Russia and Qatar came to be awarded the World Cups in 2010.
The disciplinary arm of FIFA has already suspended three of its leading officials -- including President Sepp Blatter -- for 90 days.