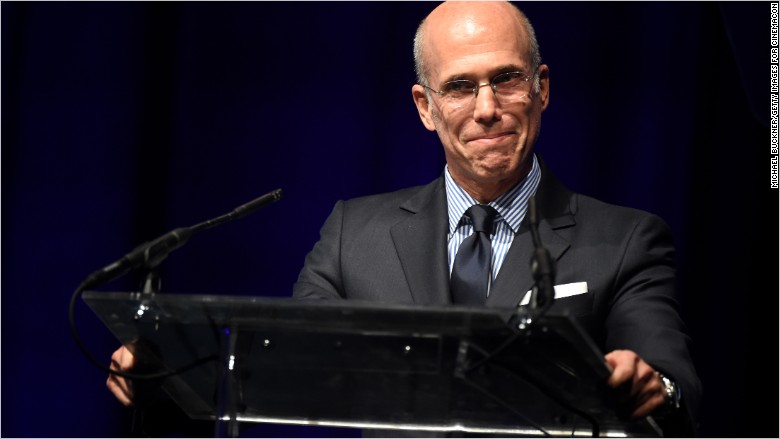 DreamWorks Animation CEO Jeffrey Katzenberg is crediting Tesla's Elon Musk with saving his life following a car crash.
Katzenberg was involved in an accident on Oct. 19 in Beverly Hills, according to The Hollywood Reporter, which said the chief executive needed surgery, and was hospitalized at Cedars-Sinai Medical Center in Los Angeles.
"I shattered my arm and wrist and destroyed the car," Katzenberg told the magazine. "It was pretty bad. It was a big surgery and not fun."
Katzenberg, who reportedly drives a Tesla Model S, told the Hollywood Reporter that he came out of the crash alive thanks to Musk.
"Thank you, Elon Musk -- you saved my life," he said.
Katzenberg attended a charity gala on Oct. 23, and photos from the event show his right arm in a pink cast. Tesla (TSLA) and DreamWorks Animation did not immediately respond to requests for comment.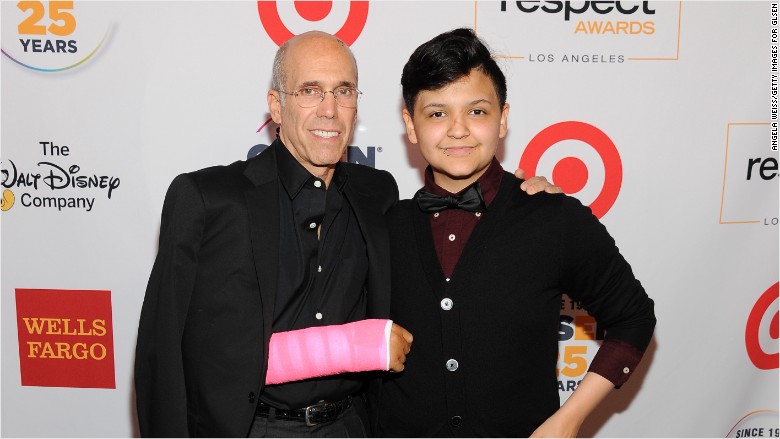 Consumer Reports recently pulled its recommendation for the Tesla Model S, citing a below-average reliability score in a recent survey of owners. About 1,400 Tesla owners surveyed complained of problems with the car's charging equipment, center console area and things like door and windows.
In response, Musk tweeted that the problems cited by the magazine were mostly caused by issues with earlier versions of the car, not the version now in showrooms.
He also pointed out one thing Consumer Reports itself reported: Model S owners are very happy with the car, despite the need to get them fixed more than average.
- Peter Valdes-Dapena and Chris Isidore contributed to this report