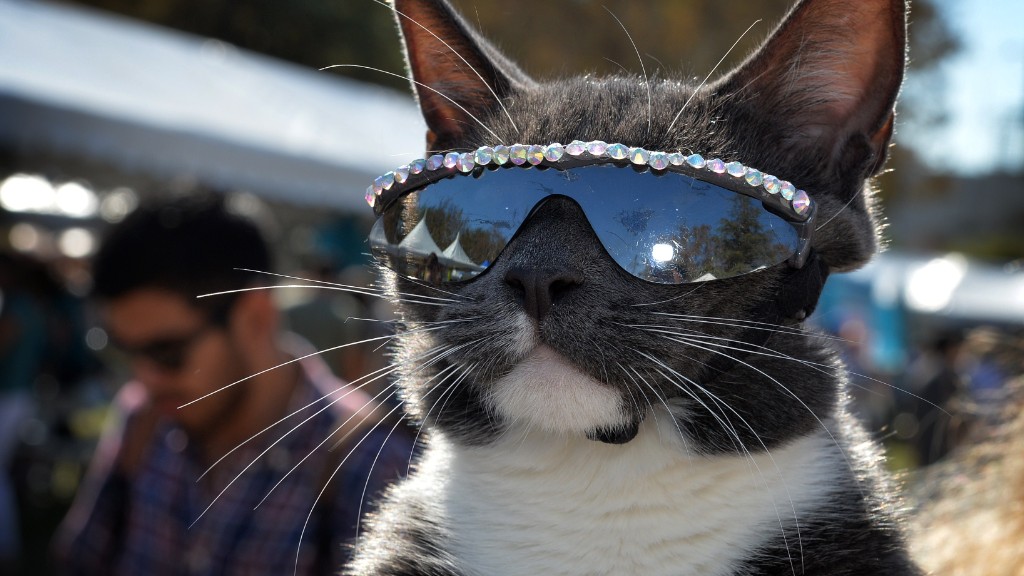 No kittens were harmed in the making of this marketing stunt.
In honor of National Cat Day, Uber is offering a special kitten delivery service -- for $30 you can have a kitten delivered for 15 minutes of cuddle time.
That sounds great for stressed-out office workers trying to lower their blood pressure. But what about the kitties?
It turns out they're pretty well-looked after.
In New York City, Uber has teamed with the pet welfare and adoption organization Bideawee. A representative from the group monitors the kittens to ensure that they aren't over-stimulated, over-excited or stressed. Each kitten is also accompanied by an Uber employee.
"The kittens are handled by knowledgeable staff and volunteers and a lot of precautions are taken," a spokesperson from Bideawee said.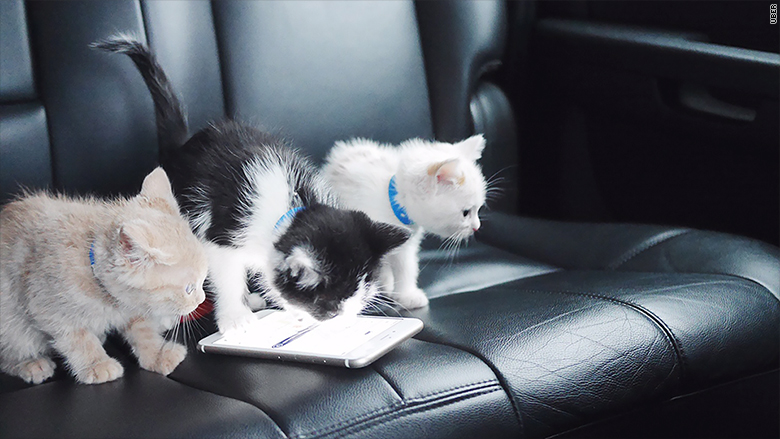 Before Uber grants a kitten-delivery request, it does some pre-screening first. Customers must fill out a questionnaire and attest to the fact that they have a confined area for the kitten to stay in during the visit, and that none of their colleagues are allergic to cats.
Related: 'Airbnb for dogs' gets $25 million in funding
The Humane Society of New York also vouched for the adventure as a good learning opportunity for the 2 to 3-month-old kittens.
"It's a great opportunity for socialization -- it's part of growing up," a spokesperson said.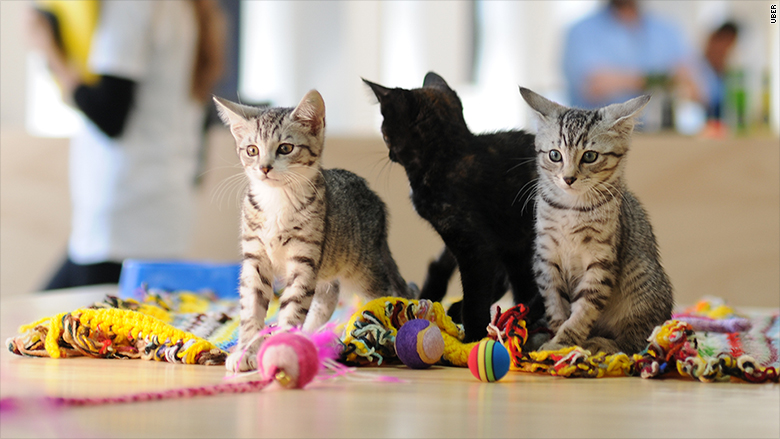 The promotion is an effort to raise awareness about the kittens that are available for adoption -- but they can't be adopted on the spot.
The annual event, which began in 2013, has led to the adoption of over 20 kittens. This year the promotion is being held in 55 cities, up from seven last year.
"We've already had lots of requests for visits -- it's been very popular," a rep from Uber said. "We're excited to see how many kittens get adopted this year."
Uber, which has hosted the event three times, is valued at $51 billion, according to data from CB Insights.