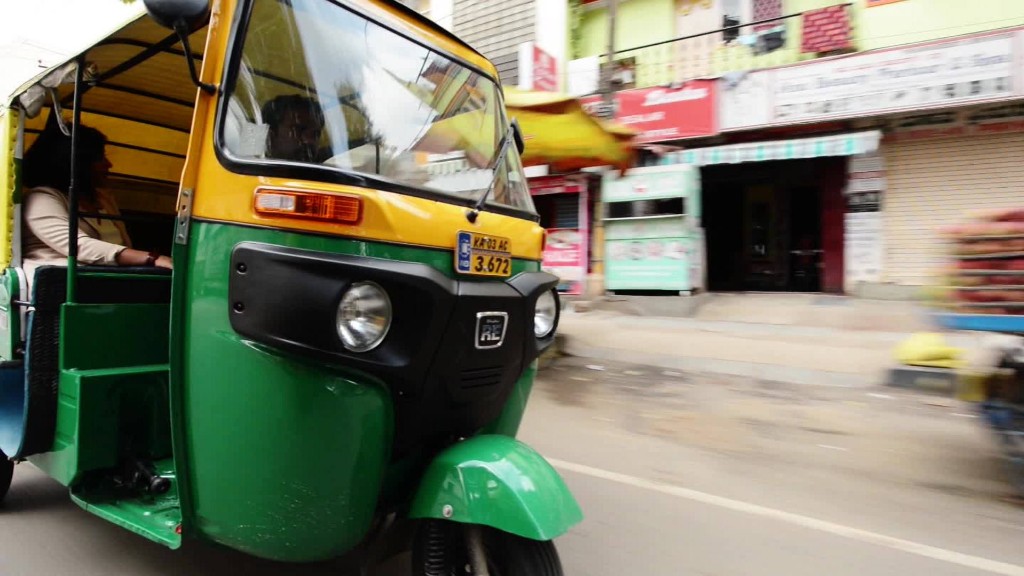 An Indian court has sentenced former Uber driver Shiv Kumar Yadav to life in prison for raping a woman who had requested a ride through the car service app.
Yadav was convicted last month on four charges related to the New Delhi crime, including rape and putting a woman's life in danger.
The December incident sparked protests, and authorities responded by pulling Uber cars off the road. About six weeks later, Uber resumed operations in New Delhi and applied to be licensed like a traditional taxi service.
"Sexual assault is a terrible crime and we're pleased he has now been brought to justice," Amit Jain, president of Uber India, said in a statement after the conviction. The company made no comment on the sentence.
Yadav had entered a plea of not guilty.
Following the crime, Uber added new safety features, including a panic button and enhanced background checks. The company also said it would create "a dedicated local Incident Response Team" and expand its tracking feature to "allow users to easily share their trip details and real-time location with up to 5 friends and family members."
"Safety is a priority for Uber and we've made many improvements," Jain said. "That said, Uber can always do better, which is why are continually looking for ways to improve safety before, during and after the ride."
Related: Indian startup puts Uber in the shade
At the time of his arrest, police in New Delhi said Yadav's address and background weren't verified in his driver registration, raising questions about how he was able to work as an Uber driver.
Yadav had previously been accused of rape, carrying illegal firearms, disorderly behavior, and had been arrested on charges of molestation in 2003. He spent seven months in jail between 2011 and 2012 during a trial on charges of rape, according to police. Authorities said he was acquitted in that case.
-- Harmeet Shah Singh contributed reporting.