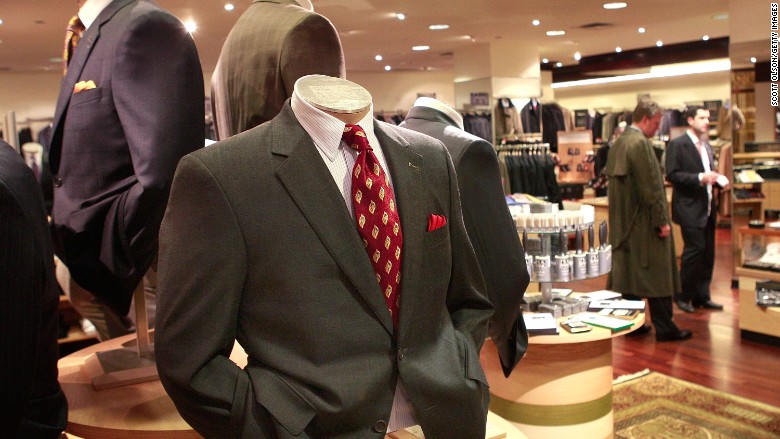 Jos. A. Bank shoppers defected after the retailer pulled its iconic Buy-One-Get-Three suit sale.
The store's sales fell 15% after it nixed the popular promotion, according to Men's Wearhouse, which acquired Jos. A. Bank in 2014.
"This [sales] decrease was primarily driven by a decline in traffic as the Company began the transition away from the Buy-One-Get-Three promotional events," the company said in a statement.
Shares of Men's Wearhouse (MW) plunged 28% after hours when it reported its third quarter results.
Men's Wearhouse also cut its earnings outlook from $0.87 per share to between $0.46 and $0.51.