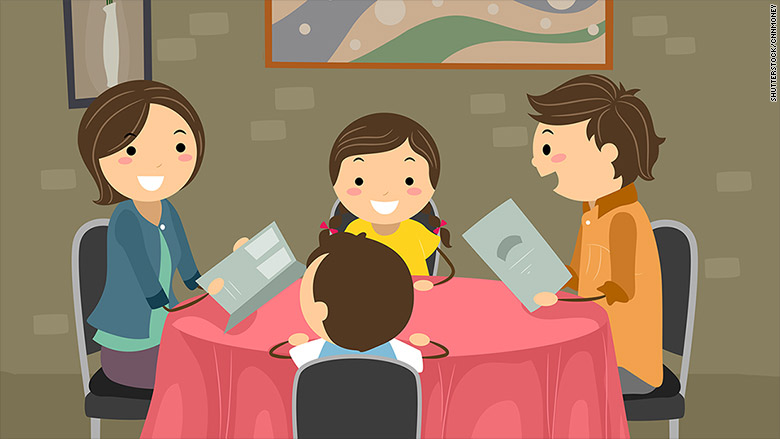 Restaurants usually give children activity sheets and crayons.
But one Houston restaurant has a new handout aimed for child diners (and their parents) -- cards with rules on them, explaining how these young patrons should behave.
"Children at Cuchara don't run or wander around the restaurant," the cards say. "They stay seated and ask their parents to take them to the restroom. They don't scream, throw tantrums or touch the walls, murals, windows or anything of the other patrons."
The cards end with this final statement about children: "They are respectful!"
Ana Beaven and Charlie McDaniel opened the Mexican restaurant in 2012.
Related: Kids do a lot better when schools ban smartphones
McDaniel said they welcome children but debuted the cards after receiving numerous complaints from diners about children running around the restaurant and interfering with their meals.
"We want children to come and the majority that do are well-mannered," McDaniel said. "Since we started handing out the cards, we've had an overwhelmingly positive response from people applauding our efforts."
McDaniel said the cards are placed on the table alongside the menu when parties with children arrive.
The restaurant is described as having a "modern, open aesthetic, which is juxtaposed with jolts of color and texture." It features three large murals by Beaven's sister, artist Cecilia Beaven, which he said would be costly to replace if damaged.