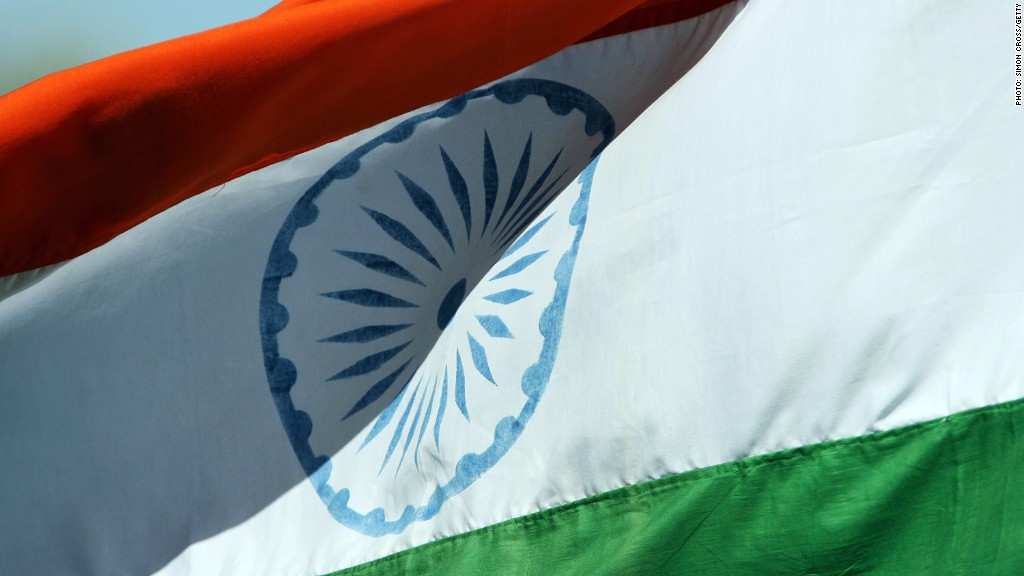 General Electric has landed a $2.6 billion contract to supply India with 1,000 diesel locomotives, the latest effort to upgrade the country's sprawling rail network.
GE (GE) will build a $200 million manufacturing facility in Bihar, the country's third most populous state, as part of the 11-year deal. GE will also form a joint partner ship with Indian Railways.
"This infrastructure project is further evidence of India's position as a growth engine for Asia," GE CEO Jeff Immelt said in a statement. "It is a major advancement and milestone for India and for GE."
India is home to a vast rail network. The 162-year-old system boasts more than 60,000 kilometers (40,000 miles) of track, on which 11,000 trains run daily. More than 1.3 million people work for Indian Railways, making it one of the largest employers in the world.
The rail system transports tens of millions of people each day, and remains a prime mover of commercial goods. Yet the system is plagued by inefficiencies and chronic budget shortfalls. Tickets are highly subsidized.
Railway reform has been among the top priorities of Prime Minister Narendra Modi, who has opened the sector to foreign investment as part of his "Make In India" campaign. The program, which aims to turn India into a global manufacturing hub, has already attracted investment from General Motors and Foxconn.
The GE deal, the largest in the company's 100-year history in India, is the latest signal that Modi is serious about making the railway system more efficient.