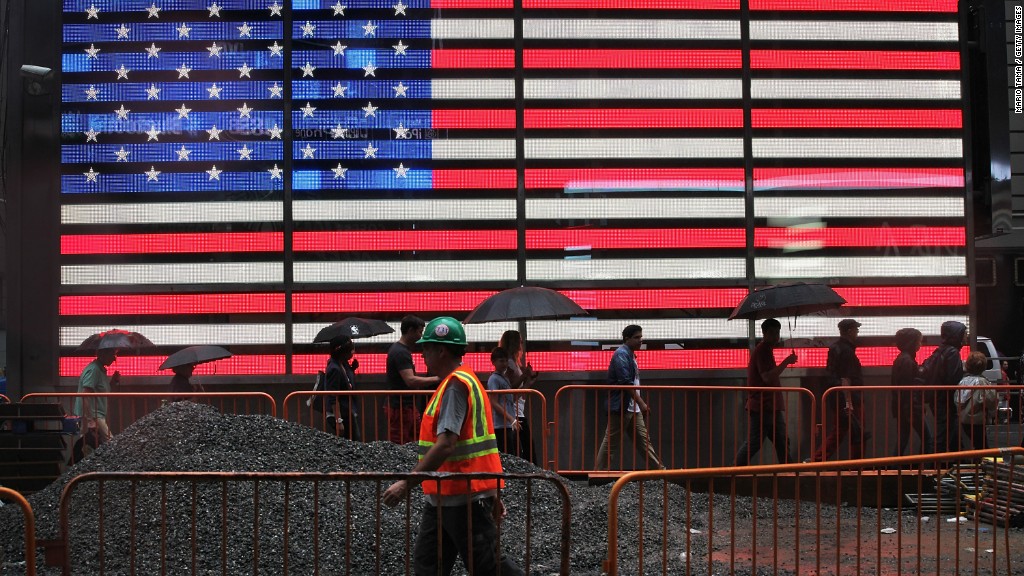 Is Fed chair Janet Yellen a sorceress who needs to conjure up a new spell? One online retail executive seems to think so.
Patrick Byrne, the CEO of Overstock (OSTK), said in the company's earnings release Monday that the United States economy has been lifted by "Janet Yellen's Magic Money Machine."
Presumably, the "machine" is the Fed's policy of low interest rates ... not a Magic Bus like the one from the song by The Who, the ominous Machine that Pink Floyd welcomed us to or even former Fed chair Ben Bernanke's fabled, money-dropping helicopter.
Byrne said this machine "has kept sales of homes and home-related products robust." But he warned of a discouraging shift in the economy in the third quarter.
He noted that there were "sharp traffic swings for competitors with sites catering to disposable income" -- particularly fashion and jewelery retailers. And he added that there were "pronounced" swings on Overstock as well.
During a conference call with analysts, Byrne elaborated on these comments, saying that "there's a real secular, fundamental question mark about the economy" and that he is "quite bearish" about consumer spending outside of housing.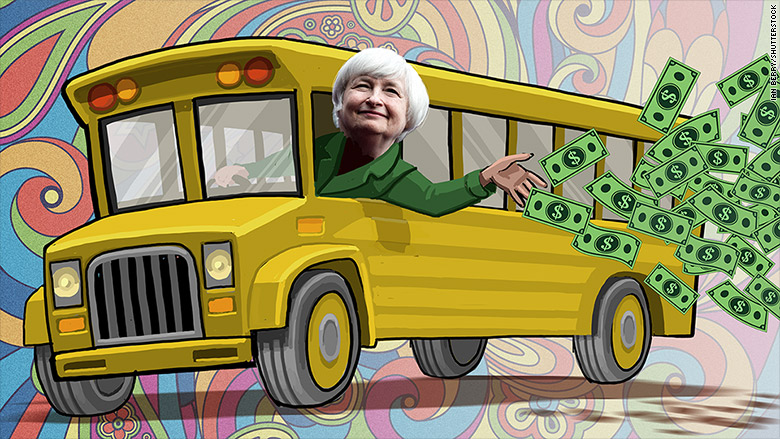 Related: America's economy is in the Twilight Zone
Is Byrne making excuses for Overstock's poor sales and earnings? Could be. The stock tanked Tuesday after all.
But Byrne is not your typical CEO. Overstock's earnings reports are written as quirky, shareholder letters, not jargon-heavy press releases. Byrne even used the word "mitzvah" in the most recent one.
He's also not afraid to speak his mind -- and take on his critics in an aggressive way. Byrne was featured in a "60 Miinutes" segment in 2006 about short sellers. Overstock has often been a favorite stock for shorts to bet against.
And back in 2003, after Overstock reported strong holiday sales, Byrne told me in an interview that "when opportunities come along where we can knee the shorts in the groin, that's always good for fun and amusement. That's just icing on the cake."
So whenever Byrne utters something colorful and controversial, you have to take it with a few grains (or several trillion) of salt.
Still, his comments about the Fed and the broader economy can't be ignored ... by investors, consumers or even Yellen.
Related: Ho ho no! Macy's expects poor holiday sales
Yes, Home Depot (HD) and Lowe's (LOW) are still doing well.
But the lousy results from Macy's (M) and Gap (GPS) this week are not a good sign.
Walmart (WMT)is the worst-performing stock in the Dow this year. And shares of higher-end retailers like Nordstrom (JWN) and Tiffany (TIF) have plunged too. So there's a case to be made that Yellen's magic is starting to wear off.
Yellen could finally raise interest rates as soon as next month. Sure, the rate hike will be small. It may even be the only one in the foreseeable future.
But this is the time of the year when shoppers usually are emptying their wallets of cash and giving their credit cards an extra workout.
So if the American consumer is already skittish before the holidays -- even with rates still at zero, low gas prices and wage growth finally picking up -- then maybe Yellen needs to keep the "Magic Money Machine" operating at full throttle a little while longer.