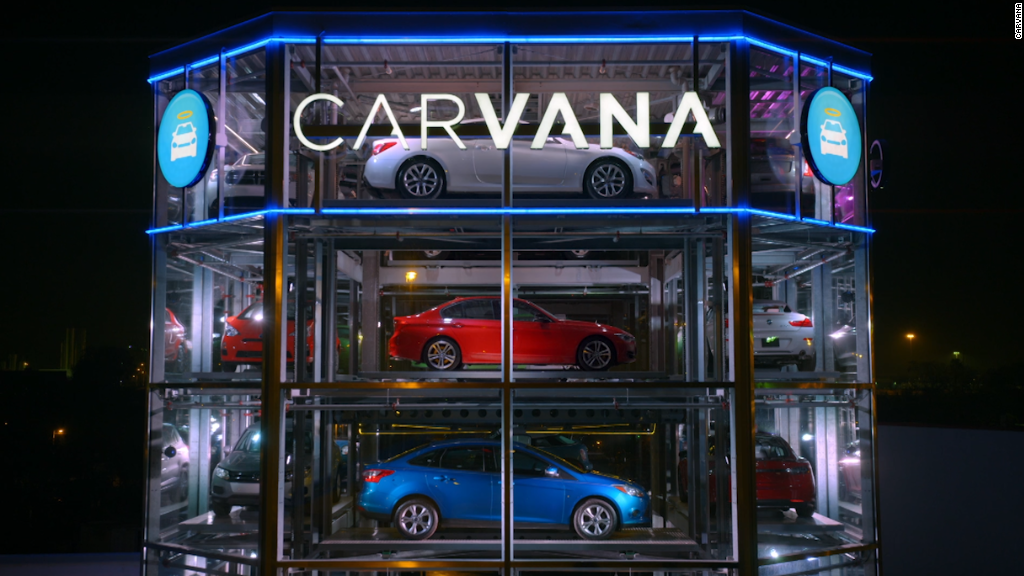 Car buyers now owe $1 trillion on their car loans, the first time they've ever owed that much.
The loan balances have been driven up by a combination of three factors -- strong car sales, rising car prices and low interest rates.
Interest rates are low. Borrowers with top credit scores can get loans for less than 3%.
"There are a lot of lending choices for consumers, a lot more competition," said Jason Laky, automotive business leader at credit agency TransUnion, which reported the record level of car loans. "That's made financing more widely available and very attractive."
New car sales are up nearly 6% so far this year, according to sales tracker Autodata.
Overall, the industry is in a position to sell a record number of cars to U.S. consumers this year.
Related: Americans buying more cars than ever
But the amount owed is up 11%, a sign of the increase in the size of car loans due to rising prices.
The average amount borrowed is about $21,700, and buyers owe nearly $18,000 on average. The average new car purchase price now stands at $32,529, according to sales tracker TrueCar. The average car loan balance is rising faster than it is for mortgage loans, according to TransUnion.
Laky said low interest rates and longer loan terms have kept the average payment little changed over the past five years. It now stands at just under $400 a month, and car buyers are able to handle their payments.
Only about $9 billion of loans are 60 or more days past due; that is less than 1% of the loan volume. Such a low delinquency rate is better than the delinquency rates for mortgages and credit cards.
Related: Best cars for the money
Most car buyers have pretty good credit, and subprime loans make up only 15% of the loan volume.
Falling unemployment and strong job growth in the past year are other factors helping to push car loan balances higher, Laky said.
"When Americans have jobs, they're going to go out and purchase cars with confidence," he said.