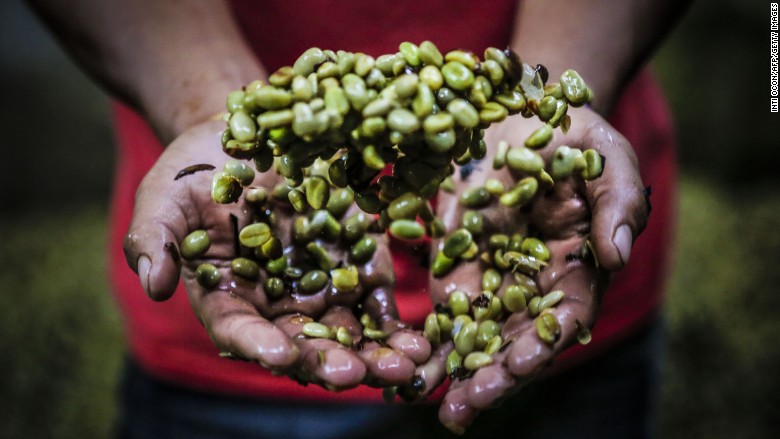 Federal regulators have settled charges with several companies that capitalized on the green coffee diet fad promoted by The Dr. Oz Show.
Dr. Mehmet Oz "touted" the supposed fat-burning abilities of green coffee bean extract on his show in 2012, according to the Federal Trade Commission.
But several companies used Oz's claims to market "green coffee" products. In fact, a dietary supplement called Pure Green Coffee launched just weeks after the claims were aired.
Now the entities behind Pure Green Coffee have settled with the Federal Trade Commission over charges they used fake news sites to make "misleading, deceptive and unsupported claims." Some of the companies used video from The Dr. Oz Show to boost sales, according to the FTC.
Oz was not accused by regulators of any wrongdoing or involved in the settlement.
The entities involved in the settlement are NPB Advertising, Nationwide Ventures, JMD Advertising, Olympic Advertising, Sermo Group and a number of other companies and individuals.
Related: Dr. Oz to critics: "I will not be silenced"
The proposed agreement would bar the defendants from the deceptive acts and practices they are accused. The deal would also impose a $30 million judgment that would be suspended if the entities sold certain assets.
The FTC action is part of a broader effort by law enforcement to clean up the dietary supplement industry. The FTC sent warning letters to 20 weight-loss supplement companies on Tuesday over potentially misleading advertising.
Separately, the Department of Justice filed fraud charges against USPLabs, a maker of popular dietary supplements such as Jack3d.
Last year, Oz was grilled by lawmakers about his show's promotion of weight-loss products.
Oz responded to the controversy earlier this year by accusing a number of his medical critics of conflict of interest.
-- CNN's Brian Stelter, Jen Christensen and Jacque Wilson contributed to this report.