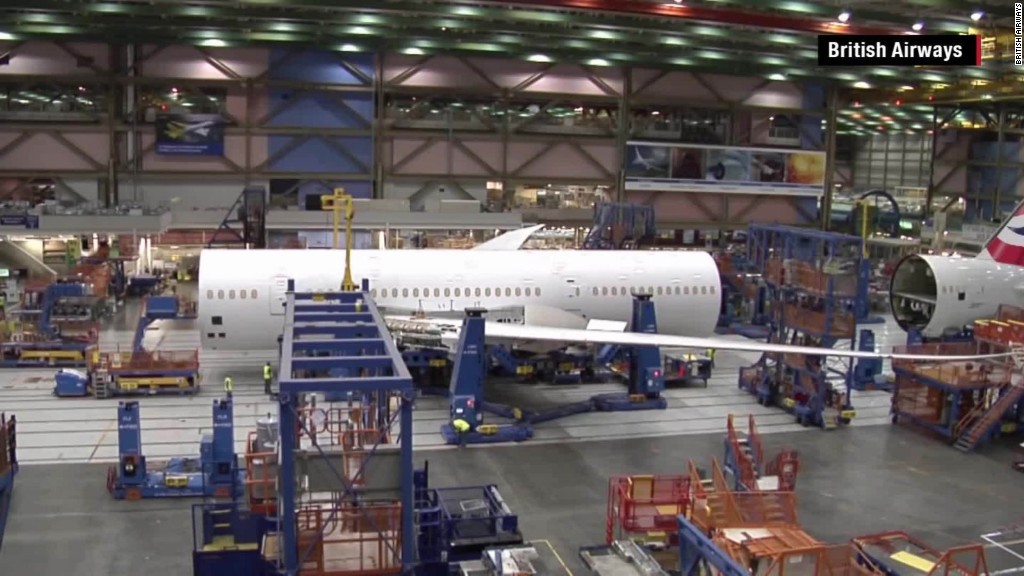 The U.K. is bulking up its military spending in the face of ISIS and Russia.
Britain announced spending on defense equipment -- including Boeing (BA) planes -- will jump 7% to £178 billion ($270 billion) over the next decade.
"The world is more dangerous and uncertain today than five years ago," the government said in a statement Monday, citing ISIS, the Middle East, Ukraine and the rising the threat of cyber attacks and pandemics.
Some of the additional £12 billion ($18 billion) in spending will go towards buying nine new Boeing P8 maritime patrol aircraft for surveillance and anti-submarine warfare. It will also speed up the purchase of a number of Lockheed Martin (LMT) F-35 fighter aircraft and extend the life of Typhoon fighter jets made by BAE Systems (BAESF) and Airbus (EADSF).
Total U.K. defense spending in the previous fiscal year was £36 billion ($55 billion). The government has pledged to meet the NATO goal that each member country spends 2% of its GDP on defense.
British finance minister George Osborne said Sunday the country is also increasing the counter-terrorism budget by 30%, though he did not give further details.
Britain is unveiling its five-year plan for the entire national budget on Wednesday. The Conservative government has been cutting welfare, housing and policing in an attempting to balance the books, but has increased defense capabilities.