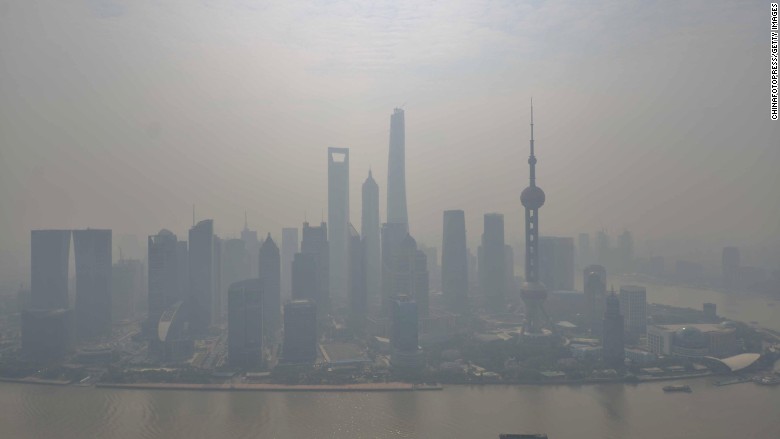 The climate summit getting under way in Paris this week is being touted as a huge opportunity for a deal to cut carbon emissions and limit global warming.
After nearly two decades of false dawns, broken promises and a yawning gap between developed and developing nations, the meeting of world leaders offers the best chance of a breakthrough, according to Todd Stern, the U.S. special envoy for climate change.
Countries are trying to negotiate binding targets to cut carbon emissions through the next decade to limit rising temperatures. The last attempt -- in Copenhagen in 2009 -- ended in failure.
The 12-day United Nations conference takes place just weeks after Paris suffered a massive terror attack. President Obama is attending the conference, despite the attacks, but many fringe events have been canceled.
What's the goal?
The goal is to keep global temperatures from rising by more than 2°C (3.6 °F) by the end of the century.
The Paris meeting will try to achieve binding and universal agreement by countries to cut emissions from 2020 onwards. Around 170 countries have submitted their commitments, which the UN said represents nearly 90% of global emissions.
To help poorer nations cope with the effects of climate change, developed countries have committed to raise $100 billion a year by 2020. This will come from taxes, institutions such as the World Bank, and private funds from insurance companies. The Organization for Economic Co-operation and Development concluded $62 billion was raised in 2014, seen as positive step toward the goal.
Wealthy individuals such as billionaires Bill Gates and Mark Zuckerberg are also getting involved by backing funds aimed at accelerating green energy breakthroughs.
The cost of failure
Climate scientists warn that higher temperatures will lead to rising sea levels, displacing billions of people, and to more severe weather, all with untold costs.
Bank of England Governor Mark Carney warned recently that "climate change is the tragedy on the horizon." He said financial stability could be affected by rising physical risks, and the cost of the damage, as well as the falling value of assets linked to high carbon emissions.
In a report published Monday, Moody's examined the potential impact of environmental risks on global companies and industries, scoring their exposure to pollution, carbon regulation, water shortages and disasters.
"Environmental risks are having, or will soon have, a material impact on the credit quality of 11 sectors with a combined $2 trillion of rated debt," it said, identifying power generation and the coal industry as most exposed.
Car making, mining, steel, commodity chemicals, building materials and independent oil and gas explorers could also face a material credit risk in the next three to five years, it added.
How to get to 2°C?
Some industries should benefit from the renewed push to limit carbon emissions.
Governments may find the target easier to hit if the cost of renewable energy continues to plunge.
For example, solar power in India now costs just 15% more than electricity generated by burning coal, and it's getting cheaper, consultancy KPMG concluded in a major study released before the Paris talks.
"Our forecast is by 2020, solar power prices could be up to 10% lower than coal power prices," said KPMG.
The International Energy Agency recently concluded that renewable energy "...will represent the largest single source of electricity growth over the next five years, driven by falling costs and aggressive expansion in emerging economies."
Related: Opinion: World at tipping point for renewable energy
The U.K. has already written into law its target of an 80% cut in carbon emissions by 2050. The government will phase out all coal power stations over the next 15 years as a step to reach that target.
But it's also been criticized for cutting back subsidies on wind power.
What are the stumbling blocks?
The proposed measures submitted by each country have to be verified.
Experts will be used to "assess whether the information that countries are providing is solid, whether countries are on a good track to meet the target that they have laid down, and ultimately whether countries have achieved that target," said Stern last week.
Some skeptics say the event is doomed to repeat past failures, with Western governments pledging billions they won't spend while developing nations promise steps they won't take.
Others say the 2°C target is arbitrary and will pile costs on business and taxpayers for uncertain gains.