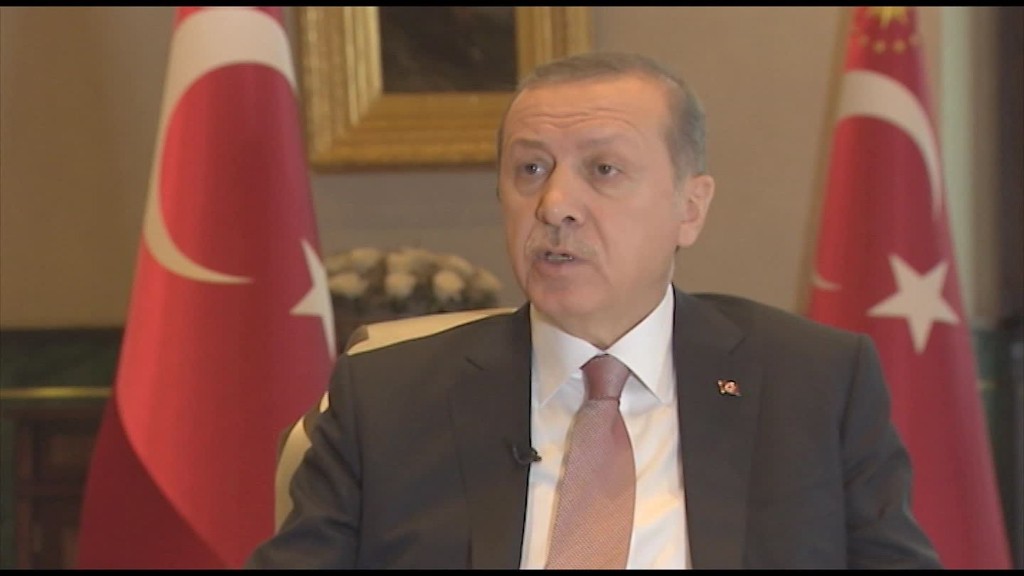 Russia has stepped up its pressure on Turkey, suspending the planned construction of a crucial gas pipeline between the two countries.
The $12 billion Turkish Stream project was meant to carry Russian gas to Turkey and to other European countries. It was called off after Turkey shot down a Russian warplane near the Turkish-Syrian border last week.
"The negotiations have been suspended," Russia's energy minister Alexander Novak told Russian state-run news agency Tass on Thursday.
The Turkish Stream pipeline was the chief among a series of strategically important projects Moscow and Ankara signed last December, in what was meant to be the beginning of a new era of their relationship.
The pipeline was set to replace the South Stream project, which was supposed to run through Ukraine but was canceled last year due to geopolitical tensions.
Related: 4 reasons Russia and Turkey can't afford a trade war
Ditching the pipeline project is likely to impact both sides. Turkey is the second largest buyer of Russia's natural gas, trailing only behind Germany. And Russia is economically dependent on selling its energy -- oil and gas revenues provide nearly half of the government's revenue.
The two countries have been trading accusations since Turkey downed the Russian fighter jet on November 24. Ankara has refused to apologize for the incident, saying the plane was given ample warning and was in Turkish airspace. Moscow denies both assertions, saying the aircraft was downed over Syria.
Russia has imposed a series of economic sanctions on Turkey earlier this week, banning the import of some Turkish goods, imposing restrictions on travel, and barring some Turkish companies from doing business in Russia
But Russian President Vladimir said Turkey will "regret many times what's been done."
"If someone thinks that after committing heinous war crimes, the murder of our people, it will end with tomatoes and limitations in construction and other fields, then they are deeply mistaken," Putin told the Russian parliament, the Federal Assembly.