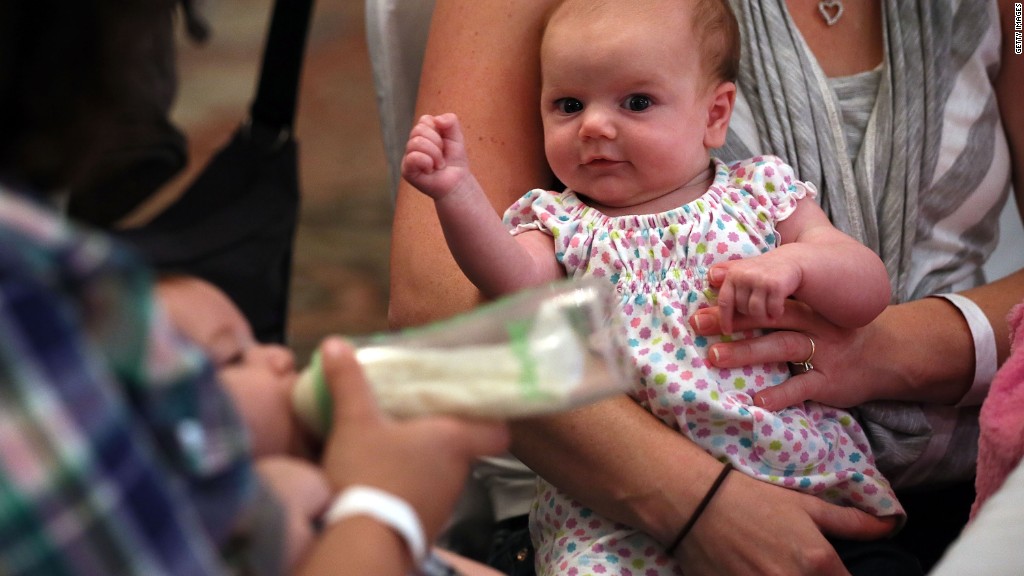 Portland, Oregon just got more family friendly.
The Portland city council voted to give city employees six weeks of paid parental leave. The new policy, approved Wednesday, will begin in January.
Parents can use the leave after the birth, adoption or fostering of a child.
Portland employs some 5,500 people. The new plan will entitle workers to six weeks of paid leave once a year. It's expected to cost the city $217,000.
But over the long term, the cost is expected to be higher because Portland city employees are paid out for unused sick time when they leave their jobs. The city expects workers to accumulate more unused sick time over their careers since they won't have to use it anymore to take time off for their new kids.
Seattle City Commissioner Amanda Fritz says the expense is worth it.
Related: Credit Suisse gives new parents in U.S. 20 weeks paid leave
Fritz spent months working on the new policy and said it was one of her top priorities.
"I'm a retired registered nurse and from a health care perspective and as a mother of three, having time off with a new child is important for emotional bonding," Fritz said. "Additionally, as an employer, I've found workers are more productive and better prepared when they return to work."
The plan will benefit mothers with difficult pregnancies who won't have to use sick leave. It will also benefit fathers who will get to spend time with their child and assist during this new period.
In addition to expanding parental leave, Portland also will now allow city employees to donate accumulated sick leave to colleagues. In the past, employees could only donate unused vacation days to coworkers with long-term illnesses.
With the decision to increase the amount of paid parental leave for city employees, Portland becomes the latest city to address the issue.
San Francisco and Cincinnati have recently expanded parental leave for city workers. Seattle and Washington, D.C., are considering proposals.