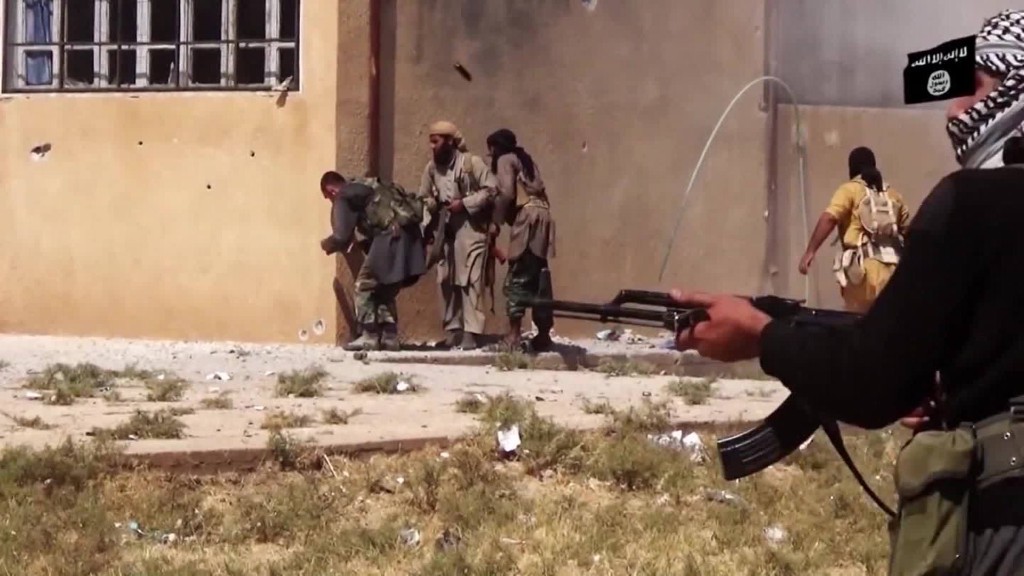 Bombing ISIS targets isn't enough. The United States is going after the terrorist organization's money.
A top U.S. Treasury Department official provided details Thursday about the large-scale, behind-the-scenes efforts to stop the flow of money to the Islamic State.
The Treasury's acting under secretary, Adam Szubin, gave a rare speech in London describing how the United States is coordinating with other countries to stop ISIS from amassing more money or spending it.
Banks, Borders and Sanctions
For starters, the United States has worked with the Iraq government to shut down about 90 banks that were operating in ISIS-controlled territory. ISIS took control of these banks during its rampage across Iraq and Syria, which added $1 billion to the group's coffers in 2014 alone.
Szubin said the bank buildings may still be standing, but they are no longer tied to the global financial systems, which will frustrate ISIS's efforts to buy critical military, communication and oil production equipment.
The United States has also introduced sanctions against more than 30 ISIS-linked senior leaders and financiers to cut off the group's access to international financial channels.
And it's working to seal national borders to make it more difficult for the Islamic State to make cross-border transactions and place money with financial institutions. Closing Turkey's border to ISIS money is particularly important, Szubin said.
Details of the Treasury's financial battle with ISIS come on the same day that U.S. official Brett McGurk said on Twitter that ISIS finance minister Abu Saleh and his two associates were killed.
How does ISIS make its money
ISIS is by far the wealthiest terrorist organization on the planet. In addition to the $1 billion in banking funds it plundered last year, it generated another $1 billion in 2014 through oil operations, taxes and kidnappings, among other things.
The group generates a huge amount of its money by taxing the 8 million civilians who live and work in territory that's been taken over by ISIS soldiers.
Szubin said the Treasury is always considering what new moves "bad guys" will use to bypass restrictions.
"You name it, we've seen it, and the bad guys have tried it," he told the audience at Chatham House.
The Treasury is working with a coalition of more than 30 countries and organizations to disrupt ISIS financing.
And Treasury Secretary Jack Lew is set to host a United Nations Security Council summit next week about combating ISIS financing. This will be the first-ever Security Council session that will be led by finance ministers.
Bombing ISIS
To stop ISIS from making more oil money, a coalition of countries have come together to bomb ISIS oil targets.
The countries taking part in the airstrikes are Australia, Bahrain, Belgium, Canada, Denmark, France, Jordan, the Netherlands, Saudi Arabia, Turkey, the United Arab Emirates, as well as the British and Americans.
The United States has conducted 78% of the 8,783 bombings, according to the latest Defense Department records.
"We will continue to strike ISIL's oil infrastructure and put sustained pressure on this resource that's very important to them," Lieutenant Commander Ben Tisdale, a U.S. Navy spokesman, told CNNMoney.