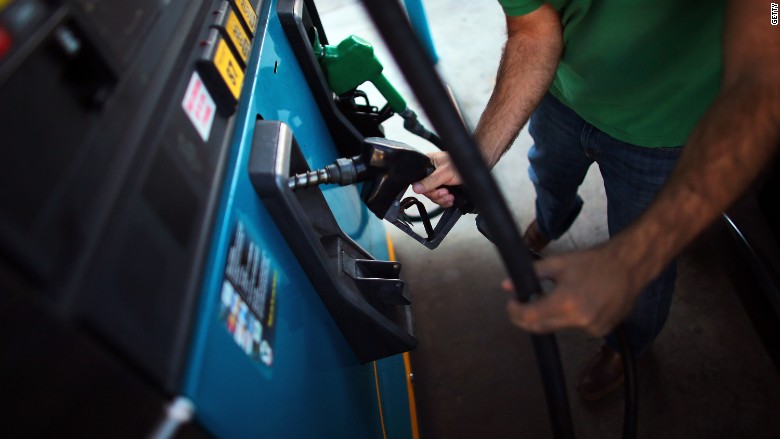 Thank you OPEC!
Motorists in the United Kingdom can now fill up their cars with gasoline costing less than £1 ($1.51) a liter.
That's around $7.50 a gallon, which will seem a lot to American drivers, but gas in the U.K. hasn't been this low since June 2009.
Intense competition between the country's supermarket chains is helping to drive prices lower.
Morrisons (MRWSF) and Walmart (WMT)-owned ASDA both announced prices of just under £1 on Friday.
Most motorists will still be paying more - the average price is £1.06 a liter ($8 a gallon), according to motoring organization the AA.
"Enjoy it while it lasts," AA spokesman Luke Bosdet said Friday, cautioning that the bargain prices may disappear quickly because the big fuel retailers such as BP (BP), Shell (RDSA) and Exxon (XOM) are unlikely to follow the supermarkets' lead.
Still, with OPEC pumping flat out, and world oil prices falling steadily, average gas prices could move lower.
The average price in the U.S. was $2.01 Friday, according to the AAA.
Related: The cheapest gas in the U.S.
Gas in the U.K. is among the most expensive in the world because of taxes, which the AA estimates currently make up 71% of the price.
Prices hit their highest average of £1.42 a liter ($10.70 a gallon) in March 2012 when oil was trading at nearly $110. It's now below $37 dollars a barrel.