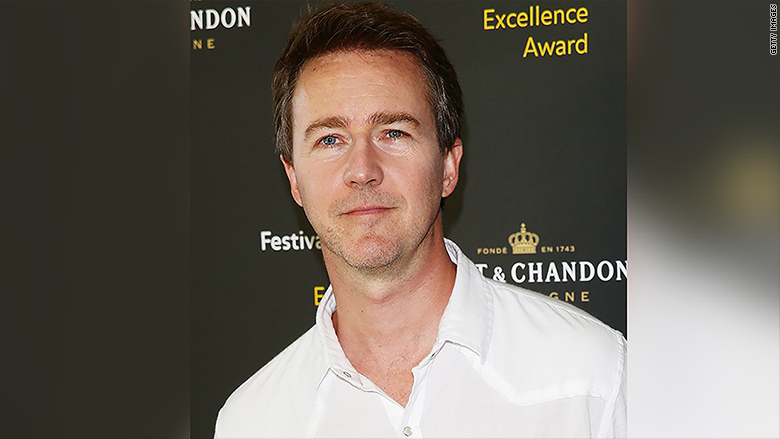 Ed Norton started a Crowdrise campaign for a Syrian refugee he calls "the Scientist."
Norton happened upon the man's story on the website "Humans of New York."
Photographer Brandon Stanton documented the Scientist's story while in Istanbul, Turkey, where he was capturing the stories and images of Syrians who were forced to flee their country.
The Scientist is a refugee with a PhD who wants to "make a difference in the world" with his inventions and contributions to science.
He lost seven family members, including his wife and daughter, when a missile "tore through" the compound in Syria that he had designed for his family. He has been living in Turkey for the past two years.
Now the Scientist has stomach cancer and said he is waiting to come to America. President Obama extended a welcome to him over Facebook.
All of the money raised by Norton's campaign will go toward the Scientist's surgery and helping his family start their new life in the U.S. So far, the campaign has raised over $440,000.
Related: Richard Branson pleads for tolerance after Paris terror attacks
The Scientist told Stanton that he is going to Troy, Michigan.
"I know nothing about it. I just hope that it's safe and that it's a place where they respect science. I just want to get back to work," he told Stanton. "I want to be a person again. I don't want the world to think I'm over. I'm still here."
Norton, who founded Crowdrise, wrote on the campaign page why the Scientist's story inspired him.
"This man has suffered profound loss that would crush the spirit of many people and yet he still passionately wants a chance to contribute positively to the world," Norton wrote. "If we don't welcome people like this into our communities and empower his dream of making an impact with his life, then we're not the country we tell ourselves we are. Let's reject the 'anti-human' voices that tell us to fear refugees and show this man and his family what Americans are really made of."
Norton commented Wednesday on the outpouring of support for the Scientist.
"When 15,000 people respond generously to a complete stranger's struggle within 24 hours it illuminates pretty clearly that not all Americans define who they are by their fears and that they believe in positive actions," he said in an email statement to CNNMoney.
Any funds that are left over or unused will go toward helping 11 other refugees who were profiled by Stanton.