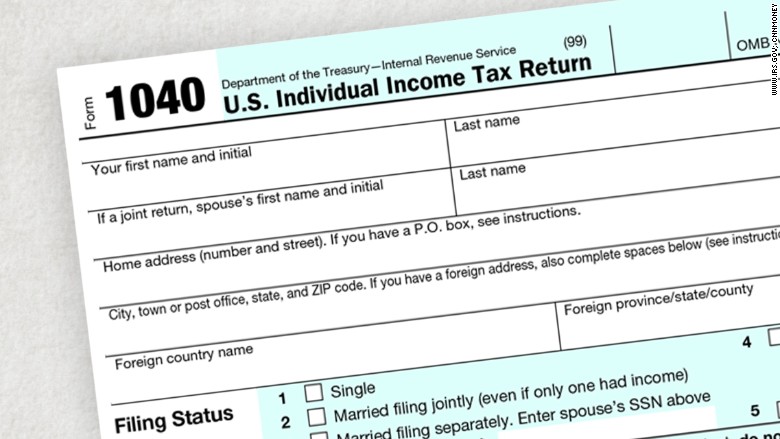 The 2016 tax filing season will open on January 19, the IRS said Monday.
That's the day the agency will start accepting 2015 federal tax returns -- both those filed electronically and on paper.
If you're one of those hyper-early types and you're working with a tax preparation firm or tax prep software, you can fill out your return before then. But it won't be submitted for you until January 19.
Related: How you'll benefit from the new tax deal
Then there are the procrastinators. Or those of us who need time to get all the necessary year-end statements together. The deadline for all federal returns -- and requests for extensions -- is April 18.
Anyone who is expecting a refund likely won't have to wait long to get one. The IRS said it anticipates issuing more than nine out of 10 refunds in less than 21 days.
Whenever you choose to file, be sure to safeguard your identity and valuable tax information.
To reduce tax-related identity theft and fraud, officials recommend you install anti-virus and firewall protections on your computer and encrypt tax files. And if you get a phone call purporting to be from the IRS, just hang up. It's likely to be a scam.