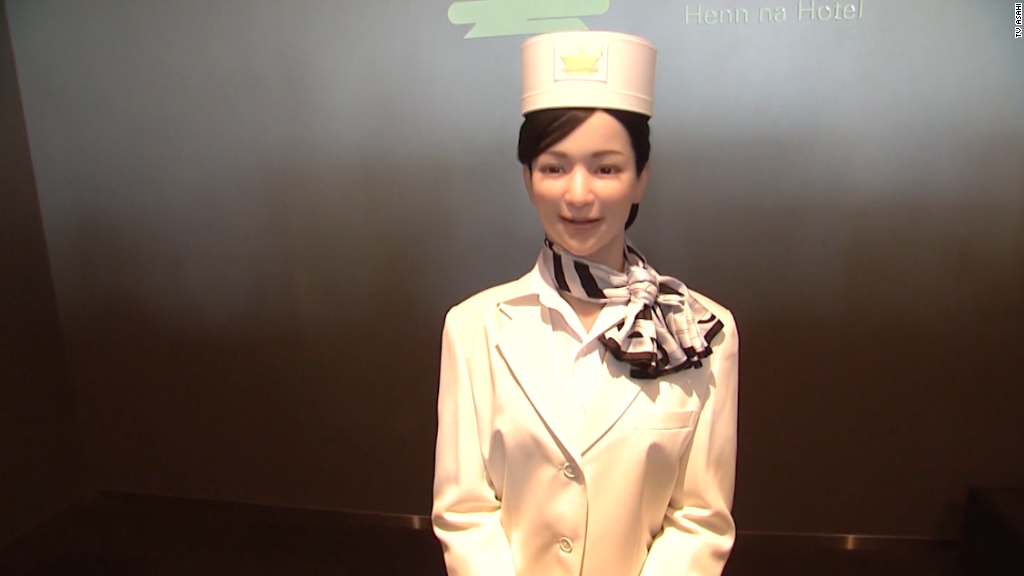 New York City hotels are going green for 2016.
Sixteen hotels, including the Waldorf and Pierre, have joined the NYC Carbon Challenge -- a city program aimed to reduce greenhouse gas emissions by at least 30% over the next decade.
The program is part of New York City Mayor Bill de Blasio's plan to reduce greenhouse gas emissions. Universities, hospitals and businesses such as Google (GOOG) and Goldman Sachs (GS) previously joined the challenge.
The city estimates the efforts of the 16 hotels will reduce city-wide greenhouse gas emissions by 32,000 metric tons.
"If some of New York's most iconic hotels can significantly reduce its carbon footprint, anyone can," de Blasio said in a statement.
Participating hotels include the Crowne Plaza Times Square, Dream Downtown, Grand Hyatt New York, Hotel Pennsylvania, Hudson Hotel, Loews Regency Hotel and The Peninsula New York.
Together the hotels boast more than 11,000 rooms. More than 56 million tourists visited New York in 2014.