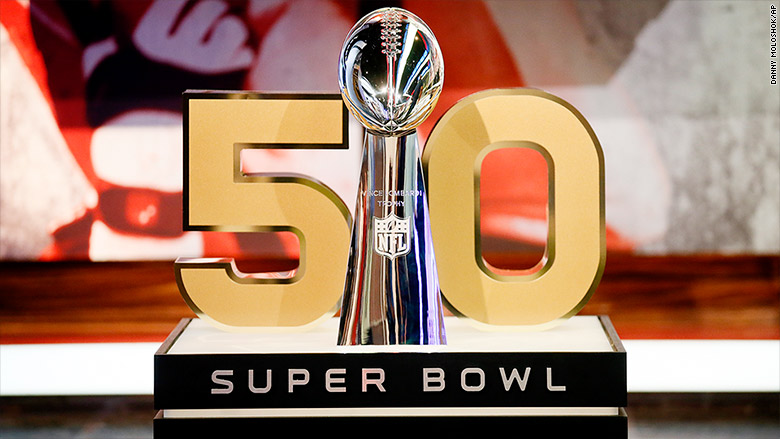 One bank is shelling out millions to draw attention to a "national epidemic" during the Super Bowl.
Financial services firm SunTrust (STI) says it's purchased time during Super Bowl 50 on February 7 to air an ad about financial stress.
CEO William H. Rogers Jr. said it should be treated like a "significant social concern."
The company said Tuesday that a recent survey found Americans of all income levels are financially stressed and 80% say it keeps them up at night.
Apparently, the issue even effects workers in the consumer banking industry. SunTrust says an internal survey found its employees needed help managing their money.
The commercial will depict people overcoming financial obstacles, the company said, and it's meant to "help Americans talk openly about money."
CBS (CBS), the network that will air the golden anniversary of football's biggest game, said in August that 30-second ad spots were selling for a record $5 million.
"We're investing in this ad because the Super Bowl is a unique and proven forum to launch a national conversation. We want to be the spark that motivates people to take action, and give them tools and access to information to move closer to financial confidence," Rogers said in a statement earlier this month.
The Super Bowl ad will point viewers to onUp.com, a website SunTrust launched for a campaign dubbed Onward and Upward. The site will have quizzes, tips and money management advice.