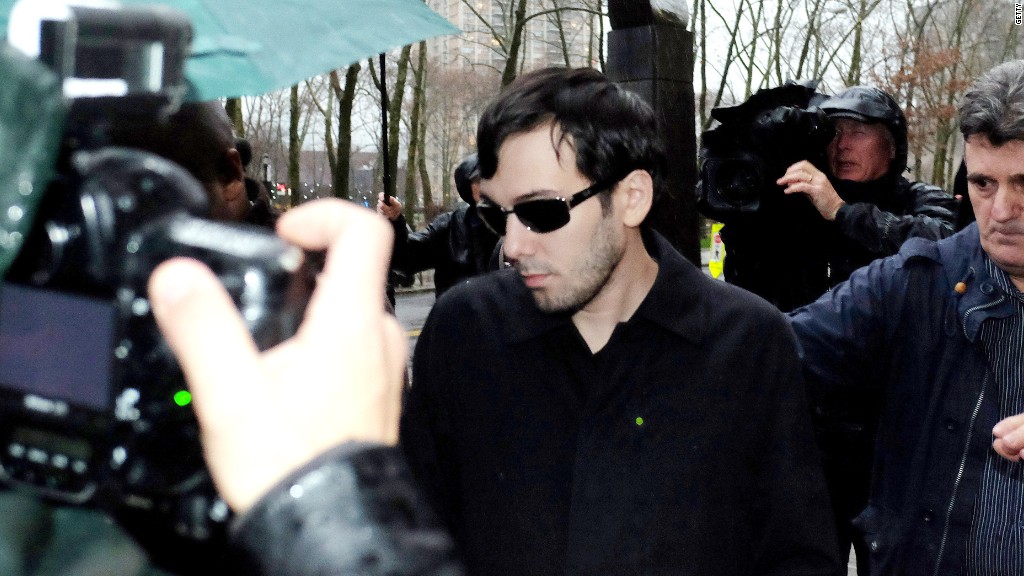 Reviled pharma executive Martin Shkreli is worth at least $45 million.
While few details of the businessman's wealth have been publicly disclosed, new court documents show Shkreli used a $45 million E*Trade account to secure bail following his arrest on federal securities fraud and conspiracy charges.
Shkreli is best known for hiking the price of a life-saving drug by more than 5,000% while CEO of Turing Pharmaceuticals. He was indicted in December on criminal charges that he bilked another company, Retrophin, out of millions of dollars.
Shkreli "ensnared investors through a web of lies and deceit" and ran Retrophin like a Ponzi scheme, U.S. Attorney Robert Capers said at the time.
Related: Martin Shkreli's KaloBios has declared bankruptcy
Shkreli has maintained his innocence, arguing he has been targeted by federal authorities due to the drug price hike at Turing.
He is free on a $5 million bond, but cannot transfer any funds out of the E*Trade account.
Shkreli has been the focus of widespread criticism in the media, which dubbed him "the most hated man in America," as well as by politicians. Before his arrest, he defiantly defended the drug price increase in interviews and frequent tweets.