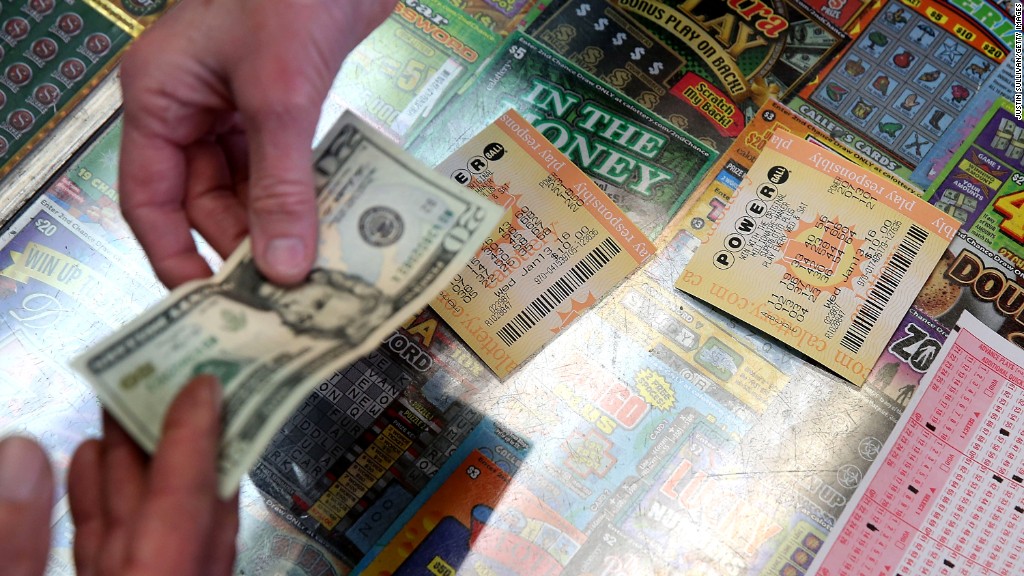 The moment has arrived! The winning numbers have been selected in Wednesday's massive Powerball jackpot.
The numbers drawn were 08, 27, 34, 04 and 19, and the Powerball was 10.
(Update: Full coverage of the $1.5 billion Powerball drawing.)
There were at least three winners for the record-shattering $1.5 billion jackpot. Winning Powerball tickets were sold in Florida, Tennessee and the Californian town of Chino Hills, according to the California Lottery Association.
The previous drawing, on January 9, was the 19th in a row without a grand prize winner.
The winners won't take home the full $1.5 billion, though. First, there will be an expensive tax bill, and the prize money will be split evenly among them.
But a winning ticket will still be a staggering payday.
Related: Powerball's bait and switch
Tickets cost $2, or $3 for a Power Play ticket, which boosts the value of non-jackpot prizes.
Powerball players have spent an estimated $2.6 billion on tickets since the last jackpot was claimed in November.
To win the grand prize, the ticket must match all five numbers (in any order) and the red Powerball number.
Anyone with just a matching Powerball number gets four bucks.
Tickets with more matching numbers are eligible for a prize of $7, $100, $50,000 or $1 million. You can see all the ways to win here.
Related: Could you guarantee yourself a Powerball jackpot?
If you still want a ticket, don't wait till the last minute to go to the gas station. Different states close ticket sales and different times, and customers have reported waiting hours in line to nab a Powerball ticket.
Contestants can tune into the drawing tonight on a local TV station or get updates on Powerball's app or website.