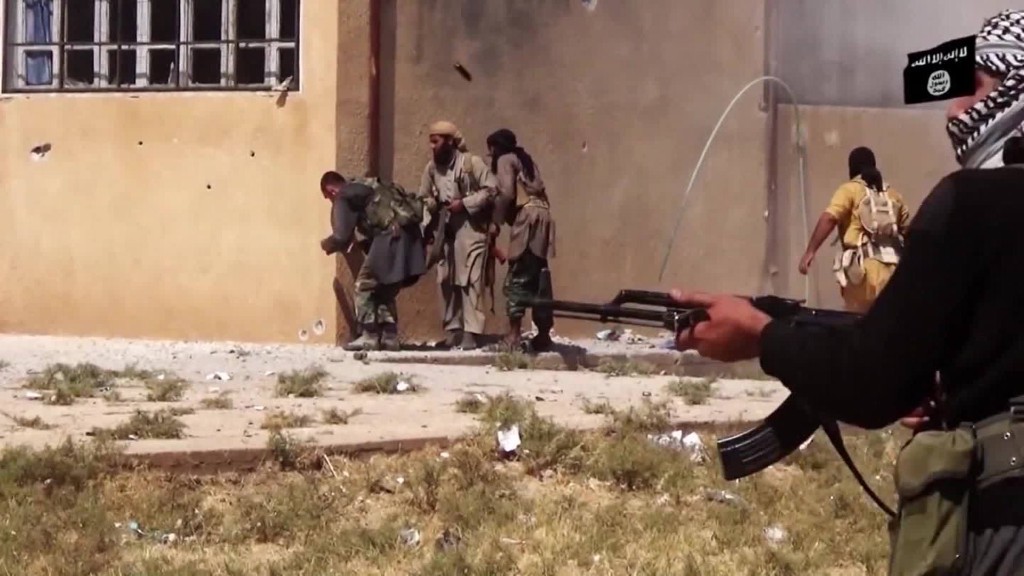 Could this be the end of the 500 euro bill?
In the wake of the Paris attacks, European officials are stepping up their efforts to choke off funding for terrorists by going after large banknotes, virtual currencies such as Bitcoin and pre-paid cards.
"We have to 'follow the money' and cut off the resources these groups use to carry out their heinous crimes," said Frans Timmermans, a senior official at the European Commission.
"By hitting them in their pockets we reduce their ability to travel, to buy weapons and explosives, to hide in our towns and cities, and to spread hate and fear online."
Europe's top law enforcement officials say the 500 euro banknote (worth about $546) makes life easier for criminals.
In a report last year, Europol said cash was still the "instrument of choice" for terrorists, and that it was easy to move the biggest euro bill around undetected.
The European Commission said it would work with Europol and the European Central Bank, which is responsible for issuing euro banknotes, to agree ways to clamp down on cash funding for terrorism.
ECB President Mario Draghi said this week the bank could make changes to its high denomination banknotes, but it may take some time.
"We want to make changes in an orderly fashion," Draghi told European lawmakers.
A spokesman at the ECB declined to comment on whether the 500 euro bill may be phased out.
The Commission also plans to regulate virtual currencies and pre-paid cards to ensure people can't remain anonymous when using these sources of funds.
It's proposing to create a "blacklist" of countries with a poor track record of clamping down on money laundering and terrorist financing. These countries will face additional checks when they conduct transactions with EU banks.
Related: US details financial war against ISIS
ISIS is by far the wealthiest terrorist organization on the planet, and has raked in billions of dollars by plundering banks, selling oil, taxing locals and kidnapping individuals. It has also made money by smuggling antiquities, cultural goods and illicit wildlife.
The European Commission hopes to launch a program later this year to help other countries fight trafficking of these cultural goods.