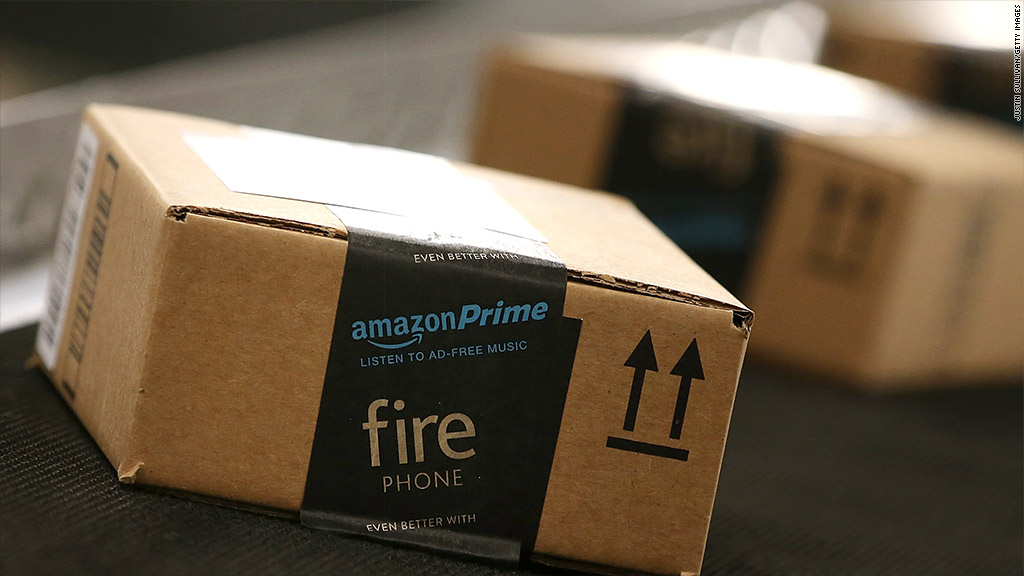 Not a Prime member? You'll have to spend more on Amazon before free shipping kicks in.
The e-commerce giant hiked the minimum required for free shipping for non-Prime members to $49 from $35 on eligible items -- a 40% increase. It's unclear when the change took effect.
Amazon (AMZN) orders that include at least $25 in qualified books also ship free.
Prime members are not affected by the change.
Less than three years ago, Amazon raised the minimum to $35, after years of a $25 minimum price to qualify for free shipping.
"Our objective is to offer customers low prices, as well as convenient free shipping options, on the millions of products available on Amazon.com. From time to time, we review our shipping options," a company spokeswoman told CNNMoney.
Related: The zombie apocalypse will void Amazon's terms of service
The move is likely intended to entice more shoppers to purchase Prime memberships. The program costs $99 a year and includes free two-day shipping on eligible items along with unlimited streaming of movies, TV shows and music.
Last year, Prime memberships worldwide increased 51% -- with a 47% bump in the U.S.
A recent report from Consumer Intelligence Research Partners estimated that almost half of households in the U.S. have a Prime account.
The Seattle-based company reported a record profit in the fourth quarter of 2015 of $482 million, with part of its retail success coming from the membership program.