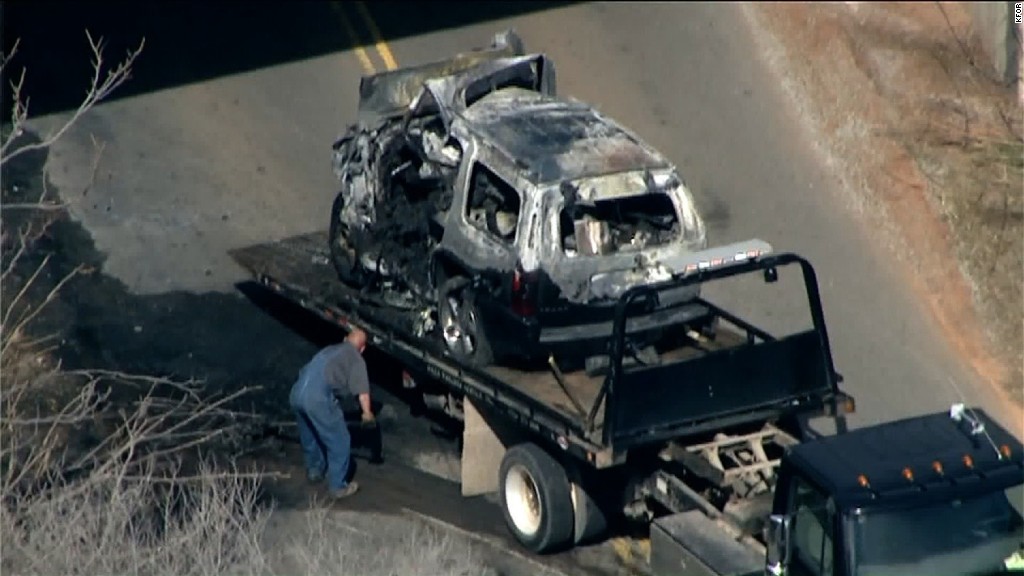 Oklahoma City drivers encountered a horrific scene after indicted former Chesapeake Energy CEO Aubrey McClendon's vehicle slammed into an overpass wall on Wednesday and was soon engulfed in flames.
"It's bursting into flames right now!" one startled woman told 911 dispatchers, according to recordings released by authorities on Thursday.
McClendon, a pioneer of America's recent energy boom, was killed when his SUV "drove straight into" the wall at a very high speed, police said. A partially-melted black box recovered at the scene showed McClendon was driving without a seatbelt.
"There is a very serious accident...The cab is completely crushed," one man at the scene told 911 dispatchers. He said two individuals were running up to the engulfed Chevy Tahoe that was "completely impacted."
"The fire is really escalating," the unidentified man said.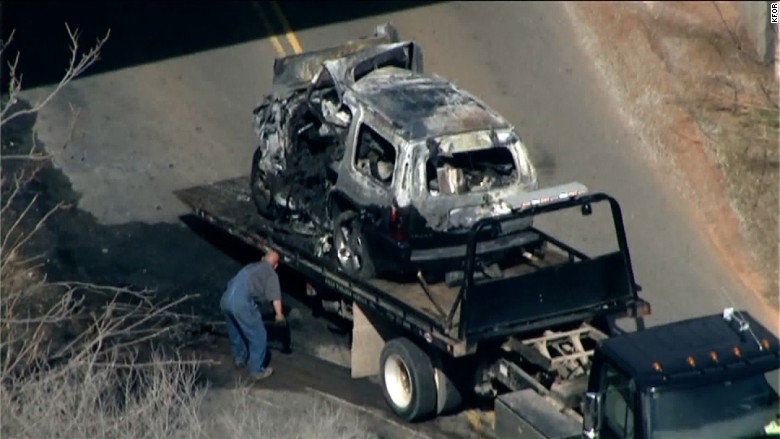 Related: Ex-CEO of Chesapeake indicted for conspiracy
Another man witnessed the impact firsthand, describing it as a single-vehicle crash that "looks pretty bad." The SUV was already on fire and he urged dispatchers to send an ambulance and fire truck.
Shortly afterward a woman called 911 saying she heard a "big bang" and saw black smoke billowing. The dispatchers believed it was likely the sound of the Tahoe exploding.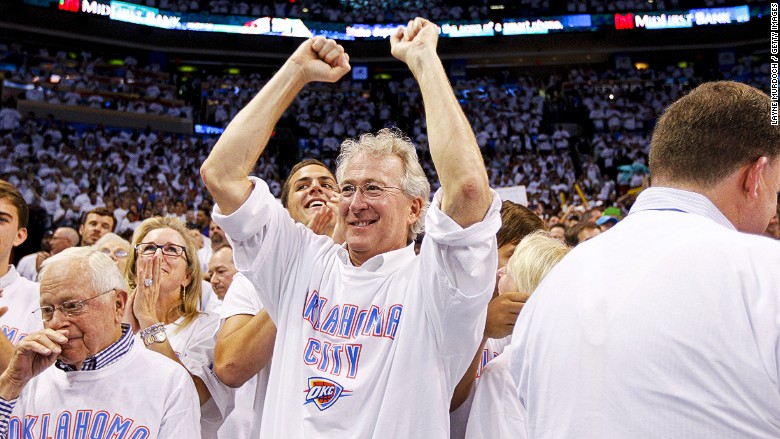 Related: Aubrey McClendon dead after car crash
McClendon founded Oklahoma City-based Chesapeake in 1989 and turned the oil and natural gas producer into a powerhouse. Many consider him to be one of the leaders of the U.S. shale oil and natural gas revolution that has transformed the global energy landscape.
However, McClendon resigned in 2013 amid legal scrutiny following a tumultuous 24-year reign at Chesapeake.
A part-owner of the NBA's Oklahoma City Thunder, Aubrey was indicted Tuesday by a federal grand jury for allegedly conspiring to rig the price of oil and natural gas leases in Oklahoma. The founder of Chesapeake Energy (CHK) denied the charges as "wrong and unprecedented," claiming he had been "singled out" by authorities.
Following his death those who knew McClendon praised his role in the industry and the community.
"No individual is without flaws, but his impact on American energy will be long-lasting," billionaire oil tycoon T. Boone Pickens said in a statement.
Clayton Bennett, chairman of the Oklahoma City Thunder, said he was "overcome with grief" and described McClendon as a "visionary community leader" and a "trusted business partner."