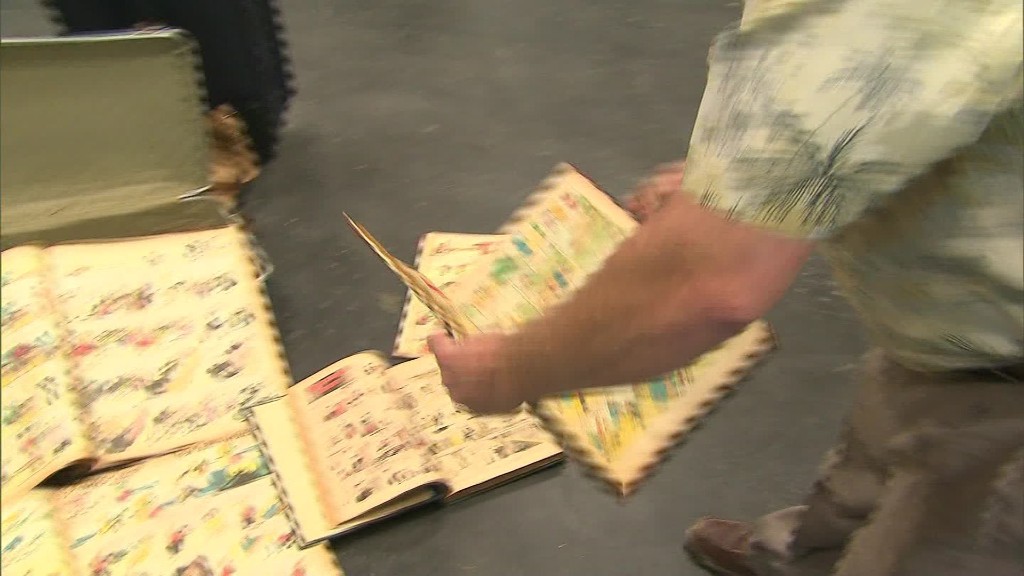 A family cleaning out items in their great-grandfather's home found one of the great treasurers in the history of collecting -- seven of the rarest baseball cards in the world, worth millions, at the bottom of crumpled paper bag.
They are Ty Cobb baseball cards that were included in tins of loose tobacco that bore his name between 1909 and 1911. A version of the same card, in much worse condition, sold for $154,000 last year.
Despite being face down at the bottom of a crumpled paper bag for more than a century, these seven cards are in better condition than the 15 other versions of this card known to collectors.
The family nearly threw out the bag because it appeared to only hold garbage, said Rick Snyder, the Myrtle Beach, S.C., dealer who will be handling their sale.
The family does not want to be publicly identified, said Snyder. All he can say is that they live in the South. After the great-grandfather died, several generations of the family lived in his house.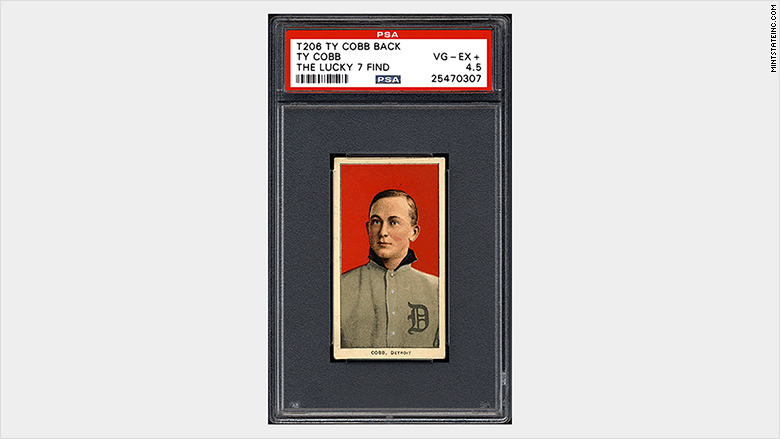 The cards are about 1.5 inches wide by 2.6 inches tall, much smaller than current day cards. Snyder said they were likely saved because Cobb, being from Georgia, was one of the most popular players in the South.
"It's safe to say 100 years ago, no one would have had any idea these cards would be worth anything," he said.
Snyder said he will negotiate the sale of the cards with individual collectors, rather than put the cards up for auction. He's already been flooded with inquiries.
Two of the lower quality cards sold Thursday afternoon, Snyder said, although he would not disclose their sales prices.
Joe Orlando, a California appraiser who authenticated the cards, said he would not be surprised if the best quality card of the seven sells for more than $1 million.
"Having the best quality card is about bragging rights and ego. That can drive prices to another stratosphere," he said. "And the price of that card will help to set the prices for the others."
Related: Honus Wagner card, the 'Holy Grail' of baseball cards, sells for $2.1 million
The market for high end collectables such as this has been very strong in recent years.
"I know of numerous Mickey Mantle rookie cards that have gone for $500,000 recently. Just two years ago they would have gone for a fifth of that," he said.
Related: What makes a collectible
The cards as a group have been dubbed the Lucky 7. The discovery of seven cards at once has helped to drive interest in them, and will likely help the price, he said.
"It goes to show, there is still buried treasure out there. That's part of the attraction of the hobby. There's a collector's hope you're going to stumble across an incredible find."