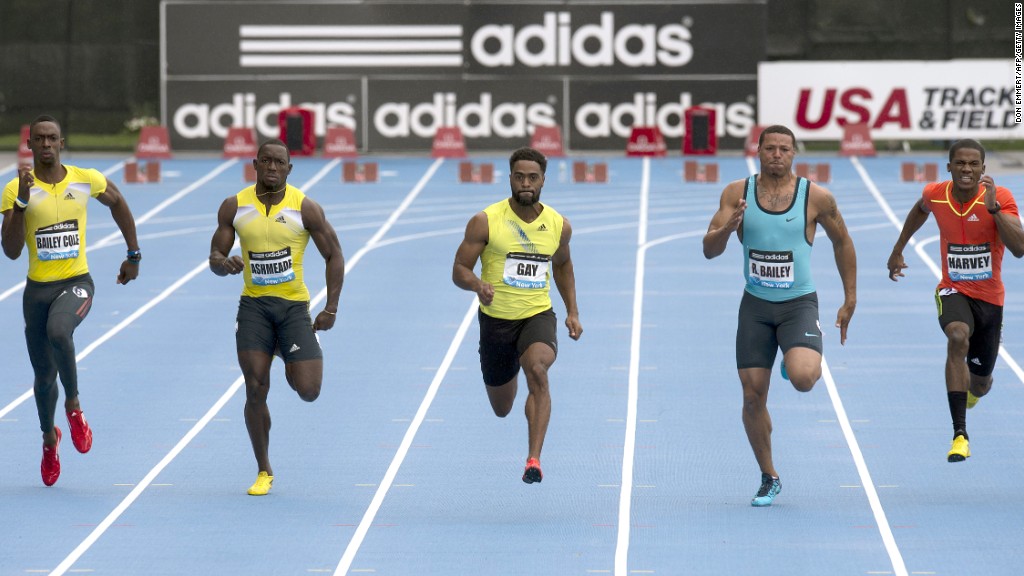 German sportswear brand Adidas plans to launch 3,000 new stores in China by 2020, despite a downturn in the world's second-largest economy.
Adidas (ADDDF) currently sells its running shoes and activewear in 9,000 stores across China. As a market, the country trails only Western Europe and North America in terms of revenue.
Adidas's growth in China will continue to be "healthy and sustainable," said Colin Currie, managing director of Adidas Group Greater China. "As sports participation continues to rise in China, we're optimistic about the continued demand for Adidas' sport performance and sport lifestyle products."
Starbucks adding 1,400 new shops in China
Adidas said in an earnings release Thursday that sales hit an annual record $2.5 billion in China last year, an 18% increase over the previous year.
Companies from Starbucks (SBUX) to Chanel have prioritized China in recent years, in hopes of capitalizing on its growing middle class. But as the country's economy slows, many are now taking a hit to their bottom line.
China's gross domestic product expanded by 6.9% in 2015, the weakest annual figure in a quarter century.