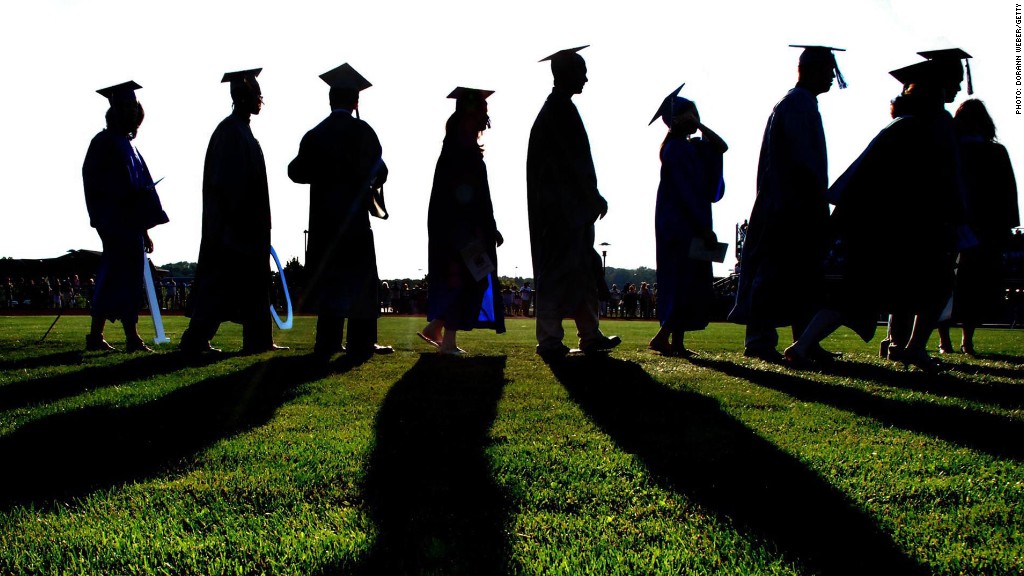 Meet the new SAT.
High school students around the country will take the redesigned version of the test starting this month. It's not a total overhaul, but there are some significant tweaks that could change your strategy.
While many colleges have made it optional to submit standardized test scores with your application, most students still give the SAT a shot. A record 1.7 million students from last year's graduating high school class sat for the exam.
Quiz: How would you do on the new SAT?
Here are five things you need to know about the new version:
1. Take a guess! You've got nothing to lose.
You'll no longer lose points for a wrong answer. That means you should guess -- even when you're not so sure of the answer -- and fill in any remaining bubbles when running out of time.
2. No more obscure vocab words.
Throw away your older sibling's stack of vocabulary flashcards. The new SAT ditches those words you may never see again and instead focuses on words used in normal conversation. Fill-in-the-blanks are gone, replaced by questions that ask you to figure out a word's meaning based on context.
Related: The secret to getting into Harvard
3. The essay is now optional...
...but do it anyway, suggests Meg Caddeau, an expert at IvyWise and former associate dean of admission at Princeton and Amherst College. Some colleges will require it.
Related: New SAT, same old fears
4. The score is out of 1600.
A perfect score is no longer 2400. The scale now ranges from 400 to 1600, and the essay score is reported separately. You'll be given a passage to read and asked to analyze in your response.
Related: Does ditching the SAT increase diversity at colleges?
5. The SAT is getting (a little) more like the ACT.
Both tests now have four multiple choice answers (the SAT used to have five). And the new SAT adds science-related passages throughout the test, but doesn't make science its own section like the ACT does.
Want to practice? Check out this free, personalized practice program provided by The College Board and Khan Academy.