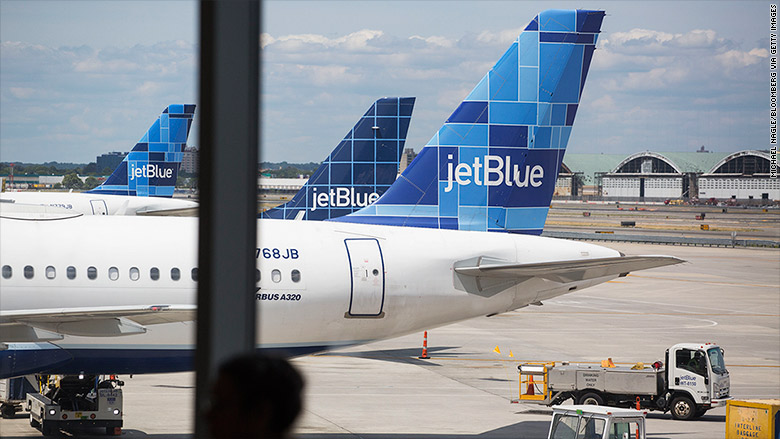 If your dream job involves soaring through the clouds instead of sitting behind a desk, JetBlue is looking for you.
The airline company launched Gateway Select on Monday, a new pilot training program that requires no flying experience.
Candidates must have a high school diploma or equivalent, be able to obtain a First-Class Medical Certificate and be at least 23 at the end of the four-year program.
The company said the program is designed specifically for those without previous aviation experience and aims to promote more diversity in the profession.
Related: This is the best time to buy a plane ticket
"One of the goals is to remove the barriers for those who aspire to be a pilot, but don't have a pathway to get there," said Warren Christie, senior vice president of Safety, Security and Training at JetBlue (JBLU).
Wanna-be pilots have to submit an essay for consideration and then selected candidates undergo a series of tests that evaluate their skills and potential capabilities as a pilot, including critical thinking, hand-eye coordination and spatial orientation.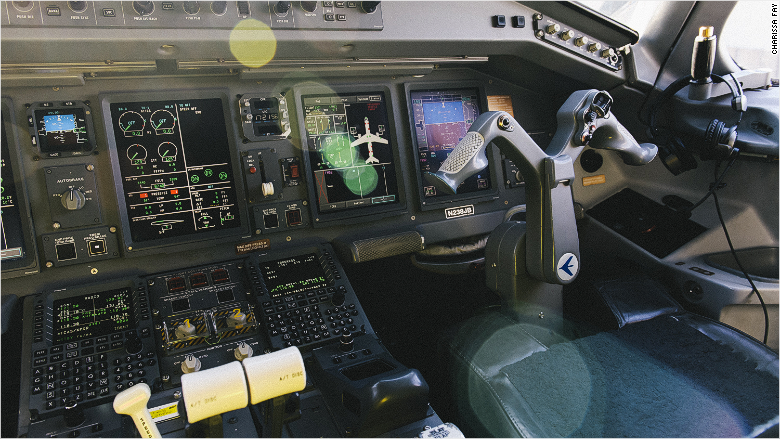 Following those tests, chosen applicants will continue on to onsite testing and an in-person interview at JetBlue.
A total of 24 candidates will be selected to attend Gateway Select. The company guarantees a job offer as a First Officer upon successful completion of the program.
The training program runs four years, and includes at least 30 weeks at training provider CAE's flight academy in Arizona, and time spent at JetBlue University in Orlando learning the fundamentals of flying and customer service training. Candidates will also fulfill the Federal Aviation Administration's 1,500 flight-hour requirement.
Related: Low costs, lower profit: Africa's Fastjet is in trouble
The program costs roughly $125,000, which includes lodging and some meals. Trainees will get paid during their time as flight instructors while accumulating their flying hours near the end of the program. There is also a $200 application fee.
The company started receiving applications Monday, and hopes to get the first class started in August.
JetBlue offers six other pilot recruiting programs, and hired 300 pilots last year.
Some smaller airline companies have been hit with a pilot shortage recently that's forced them to reduce flights. At the end of February, regional airline company Republic Airways filed for bankruptcy protection due to the shortage.