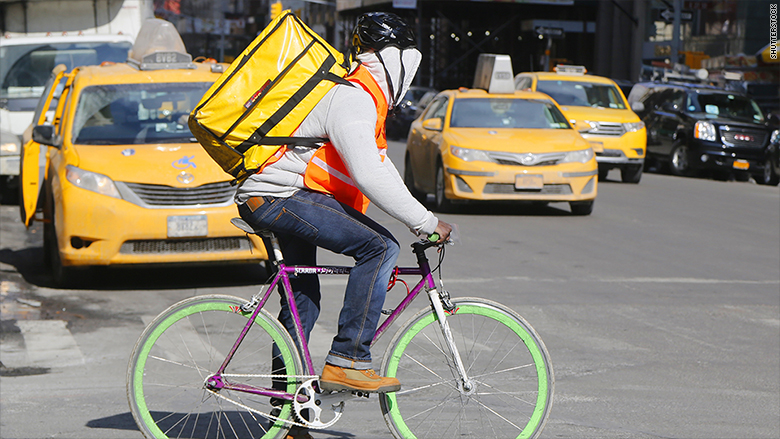 Ordering and paying for food online is convenient, but is your tip actually going to the person who delivered your order?
Turns out, they aren't always on the receiving end. At least not at two Chinese food restaurants in New York.
State Attorney General Eric Schneiderman announced Tuesday a former New York City restaurant operator has agreed to pay $15,000 for withholding delivery tips and underpaying employees.
Related: Could this mean the end of tipping?
"It is outrageous that a business would cheat its workers and hoodwink customers, by keeping tips that are meant for these hardworking employees," Schneiderman said in a press releases.
The attorney general's office said Wallace Lai, who ran two restaurants in Chinatown called Hong Kong Station, admitted to keeping tips customers left on GrubHub, Seamless and Delivery.com from May 2014 to January 2015.
At least one worker confronted Lai about the missing tips, according to the settlement.
New York laws ban employers from keeping any portion of gratuity left by customers for employees.
Related: How a chef shortage could change your dining experience
The AG's office also claimed new workers were paid below minimum wage during their "probation" period and that Lai failed to pay proper overtime wages.
The $15,000 will be paid as restitution and will be distributed to around 10 workers.
Each restaurant employed roughly 15-20 workers, according to the AG's office, and are now closed. Lai told Schneiderman's office he planned to move to China at the start of 2016.