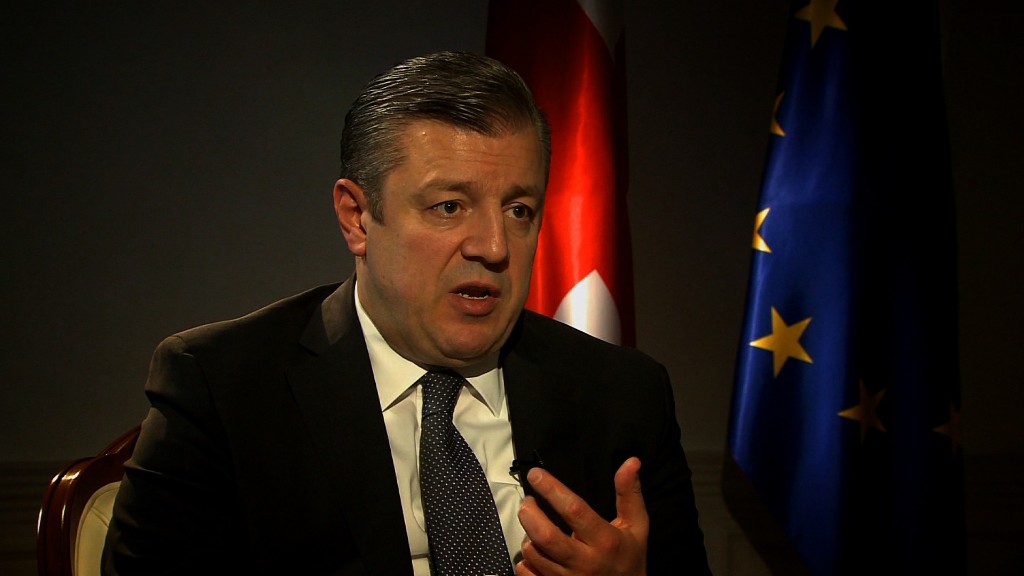 Georgia -- a country with less than five million people -- is preparing for a huge boost in economic growth in the coming year, despite suffering from low oil prices and a recent currency crisis.
Georgian Prime Minister Giorgi Kvirikashvili took office in December, but already has big plans for his nation.
"This year we plan for 3% to 3.5% growth, but [in] 2017 it will be 5.5% to 6% growth," he told CNNMoney following a cabinet meeting where he pushed forward his new economic agenda.
Projections for growth from the International Monetary Fund are a bit more subdued. The IMF expects Georgia will post 3% and 5% growth this year and next, respectively.
Kvirikashvili has begun promoting a four-point recovery plan that includes new tax benefits, infrastructure plans, governance reforms and an overhaul to the education system.
Kvirikashvili, who previously worked as the country's economy minister, watched as Georgia's currency -- the lari -- plummeted by roughly 30% versus the U.S. dollar since the end 2014. The currency plunge was due, in a large part, to economic struggles in neighboring Russia and Azerbaijan, which are both major oil and gas producers.
But the crisis could have been much worse, said Kvirikashvili. Georgia still grew by 2% last year, according to IMF data. The currency has also staged a small recovery this month.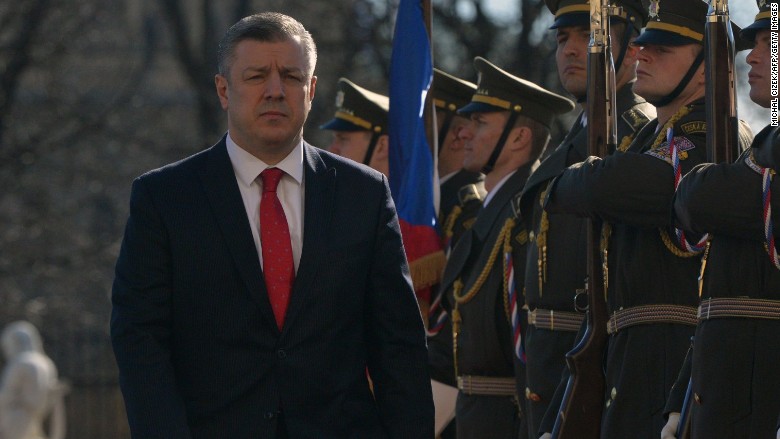 While Georgia is not an oil producer itself, it plays an oversized geo-political role as an energy transit hub. BP (BP) is currently spending an additional $2 billion to upgrade oil and gas pipelines and compressor stations to take energy from the Caspian Sea via Georgia to reach European markets.
The country is ultimately looking to become a go-to trade and logistics hub by offering low corporate taxes to European and U.S. companies that are willing to enter into the sometimes-volatile region.
After years of border disputes and conflicts with Russia, Georgia is also ardently pro-European. The country signed a free trade agreement with the European Union in 2014, and it has aspirations to join the EU and NATO.
"Europe is a home for Georgia. We see Europe provides certain standards of democracy [and] human rights protection and this is what the Georgian people aim to achieve," said Kvirikashvili.