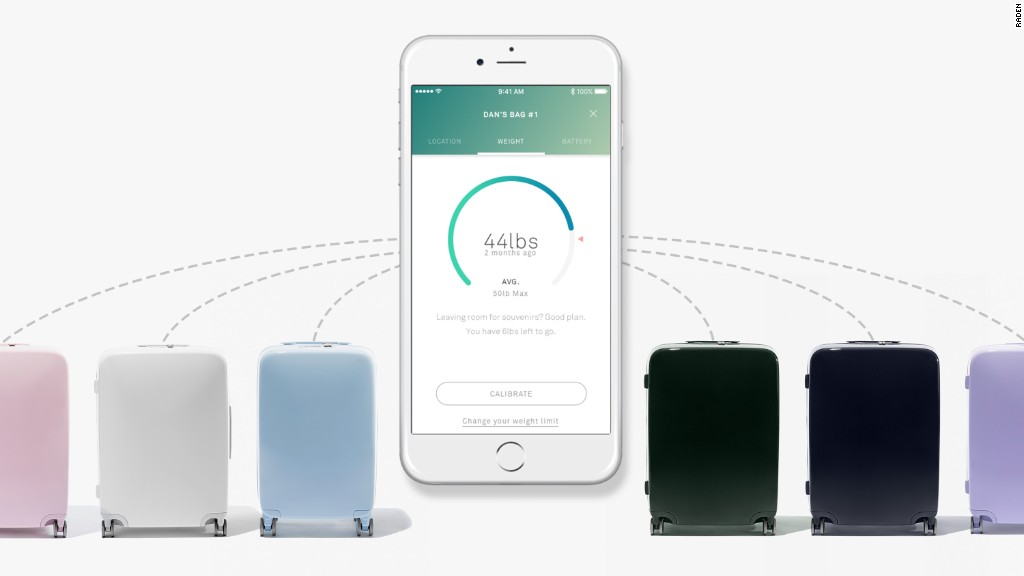 Paper luggage tags could become another air travel relic.
Alaska Airlines is testing out an electronic luggage tag that would allow customers to skip the hassle of waiting for bag tags at the airport.
Here's how it works: Customers check into their flight on Alaska Airlines' (ALK) mobile app and enter their number of checked bags. The tag uses bluetooth technology to sync with the app. When activated, a green light will appear on the tag.
Once at the airport, they still have to find an airline representative to check ID and scan the bags.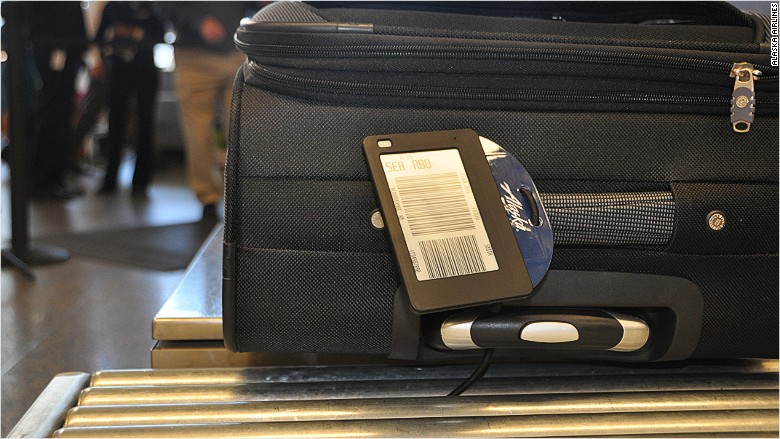 Related: Never pay for an overweight suitcase again
The electronic tags can save customers anywhere from five to 20 minutes, according to Loesje DeGroen, manager of CX Labs, Alaska Airlines' research and development team that helped develop the tag.
Right now, dropping off luggage is a two-step process for Alaska Airline fliers: they print a luggage tag at an airport kiosk and then head to a customer service employee to complete the luggage drop process.
The new tag allows them to skip the kiosk step.
The tags are powered by a lithium battery and can last two to three years, according to DeGroen. The airline said it hasn't decided whether the tags would be available for purchase if they are adopted.
The airline has been testing the upgraded tags since last year. It started with 60 employees in the summer and select "top-tier" fliers have been using the tags on domestic flights since October. The trial will expand to include an additional 500 fliers this summer.
Vanguard ID Systems in Pennsylvania designed the tags.