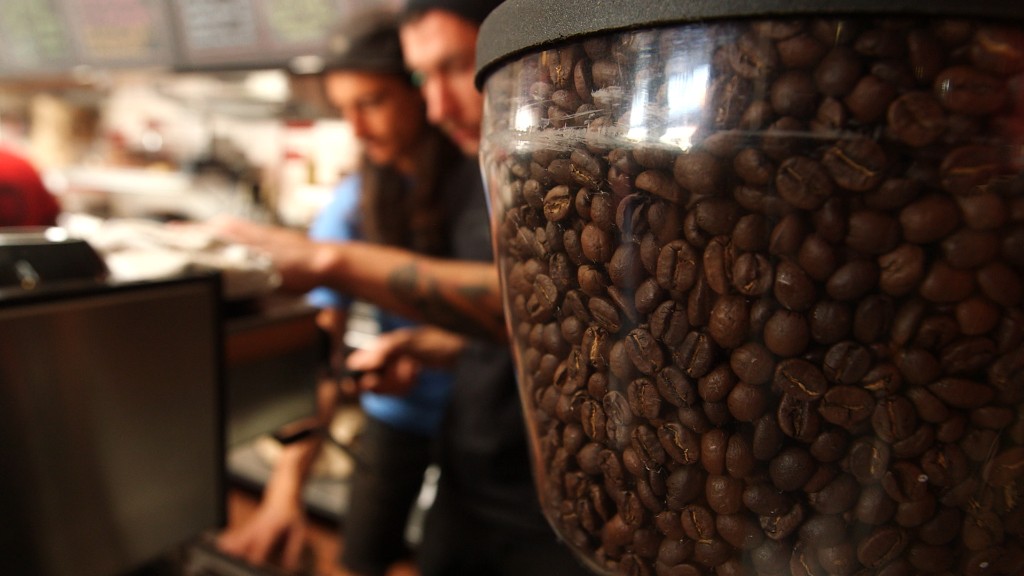 California has become the first state in the nation to approve a statewide $15 minimum wage.
Both the State Assembly and State Senate passed the measure on Thursday afternoon. Governor Jerry Brown said he would sign it on Monday.
"No one who is working full time in California should live in poverty due to a low wage," said Democratic State Senator Mark Leno, who cosponsored the bill.
The measure will raise the state's minimum wage to $10.50 in January and to $11 in January 2018. It will then increase by an additional $1 per hour every year until it reaches $15 in 2022. If, however, the state goes through an economic downturn or budget crisis, the governor may choose to slow the implementation.
The final bill gives small businesses, with 25 or fewer employees, an extra year to implement the increases.
Related: New York seals deal on $15 minimum fast food wage
About 5.6 million Californians, or about 32% of the state's workforce, currently live on the minimum wage, according to Kevin De Leon, the president pro tempore of the state senate.
Los Angeles has already agreed to increase the minimum wage to $15 per hour by 2020, making it the largest city in the nation to do so. San Francisco plans to reach a $15 minimum by 2018. And other major California cities, including San Diego and Oakland, have raised their minimum wages as well.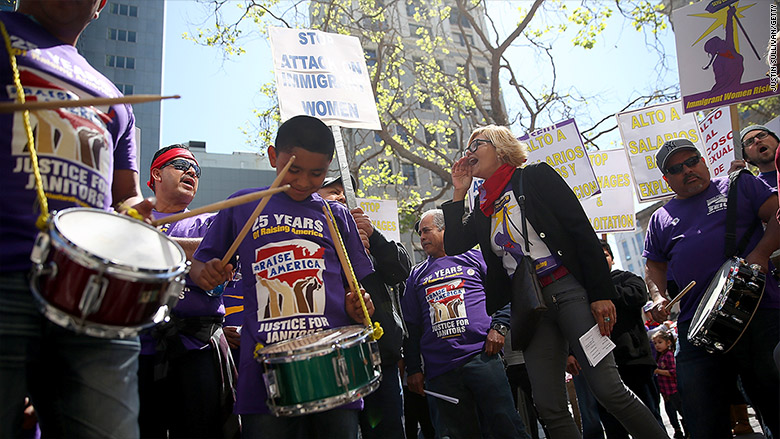 Related: LA largest city in America with $15 minimum wage
Setting a minimum wage at $15 has plenty of critics.
"California may be the first state to pass a $15 minimum wage, but it will also be the first to find out why that's a bad idea," said Michael Saltsman, research director of the Employment Policies Institute, a conservative think tank opposed to minimum wage hikes. He argues that many businesses will have to cut staff or close because of the deal. "This pain from a $15 minimum wage will only be exacerbated in more troubled counties in the state."
Related: What you need to know about the minimum wage
California's current statewide minimum wage of $10 per hour is already among the highest in the country. It's tied with Massachusetts and is second only to Washington D.C., which has a $10.50 minimum, according to the National Council of State Legislatures.
New York lawmakers also made a minimum-wage move Thursday. Gov. Andrew Cuomo and the state's legislative leaders in Albany announced they have come to an agreement that will eventually raise the state's minimum wage to $15 for everyone. New York state already requires large food franchises to pay at least $15 per hour.