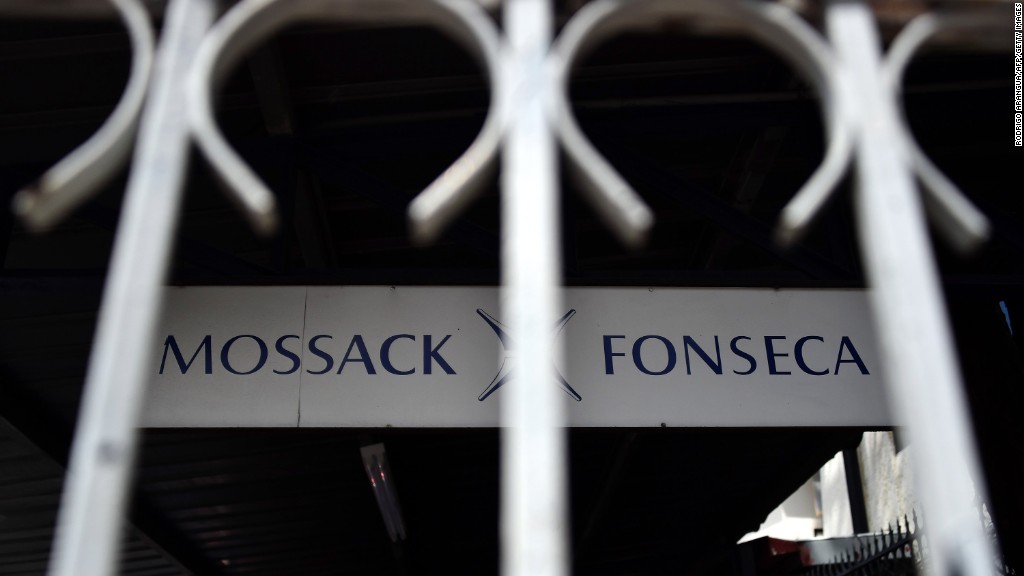 Big British banks have been given just over a week to disclose their links with the law firm at the heart of the Panama Papers scandal.
The U.K. Financial Conduct Authority said Thursday it has asked 20 banks and other financial firms to disclose their dealings with Mossack Fonseca, after reports that some of them allegedly helped clients hide money from tax authorities.
The International Consortium of Investigative Journalists said its analysis of a huge data leak from the Panama-based firm showed banks including HSBC (HSBC), Credit Suisse (CS), UBS (UBS), Societe Generale (SCGLF) worked with Mossack Fonseca to set up offshore shell companies for their clients.
All of the banks rejected the claims. None has commented on their alleged involvement with Mossack Fonseca.
"We require all authorized firms to have systems and controls in place to mitigate the risk that they might be used to commit financial crime," the British financial regulator said in a statement explaining the move.
The FCA said it wants the banks to complete their preliminary review of ties with Mossack Fonseca and related companies by April 15. The deadline was first reported by the Financial Times.
Panama Papers: 7 things to know
The ICIJ report is based on more than 11 million documents, emails and client reports leaked from Mossack Fonseca.
The ICIJ claims the documents show how the Panamanian law firm helped world leaders, officials and celebrities hide billions of dollars in shell companies and offshore accounts. CNNMoney has not been able to independently verify the reports.
In a statement to CNN earlier this week, the firm said it had done nothing wrong, and the reports would create confusion about offshore finance. The firm denied that many of the people named by the reports were its clients.
The publication of the reports sparked a huge reaction around the world and governments in the U.K., France, Belgium, Australia, Mexico and other countries have pledged to investigate for possible cases of tax evasion.
-- Mark Thompson and Chris Liakos contributed to this article