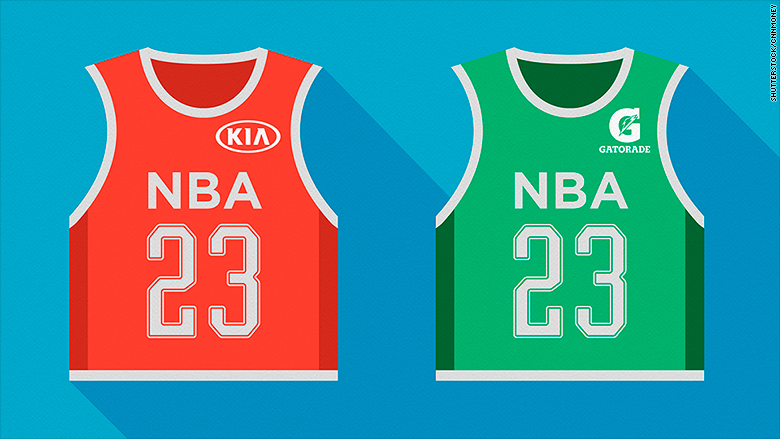 Steph Curry puts up a three-point shot. He turns away from the basket as it goes in. It's his usual move, but this time he's flaunting more than his skills -- he's sporting a corporate logo on his jersey.
Companies may soon be vying for new advertising space on NBA jerseys.
NBA team owners are expected to vote this week to allow the placement of corporate logos on jerseys, beginning in the 2017-2018 season, according to ESPN.
The logos would be featured on the left shoulder of a player's jersey and would reportedly take the form of a 2.5-inch square patch.
Uniform ads appeared on the jerseys worn during the All-Star Game in February. During the game in Toronto, players sported KIA logos on their left shoulders.
The concept has reportedly already been pitched to owners and is supposed to be voted on during this week's board of governors meeting in New York. Teams would net half of the sponsorship money from the jersey ads. The rest would go to the league's revenue-sharing pool.
NBA Commissioner Adam Silver has treated the ads as an inevitability during his tenure. In a recent interview with ESPN's Rachel Nichols, Silver explained that the league believes the jersey ads will establish new sources of revenue above and beyond what advertisers pay for the small patches.
"It creates an additional investment in those companies in the league," Silver said. "There's no sponsor that's only decision is going to be to manifest its brand just on that small patch on the uniform. Once they put their name on the jerseys that they'll then use their media to promote the NBA extensively."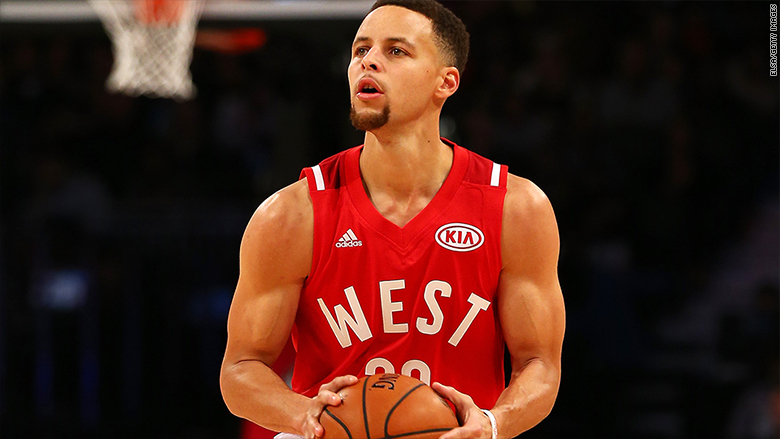 Corporate logos are commonplace in international sports leagues. They're also present in a few American leagues, including the WNBA, Major League Soccer and NASCAR.
Though each of the four major U.S. professional sports leagues have worn logos on practice uniforms and jerseys, they have largely avoided adding logos to uniforms during the regular season.
In a rare exception to that rule, Major League Baseball teams have worn uniform ads while opening the season in Japan (where uniform ads are standard). Teams have opened in Japan four times since 2000.
The other leagues have stayed mum about whether the NBA's new jersey ads could pave the way for all American pro sports to join the likes of NASCAR and soccer.