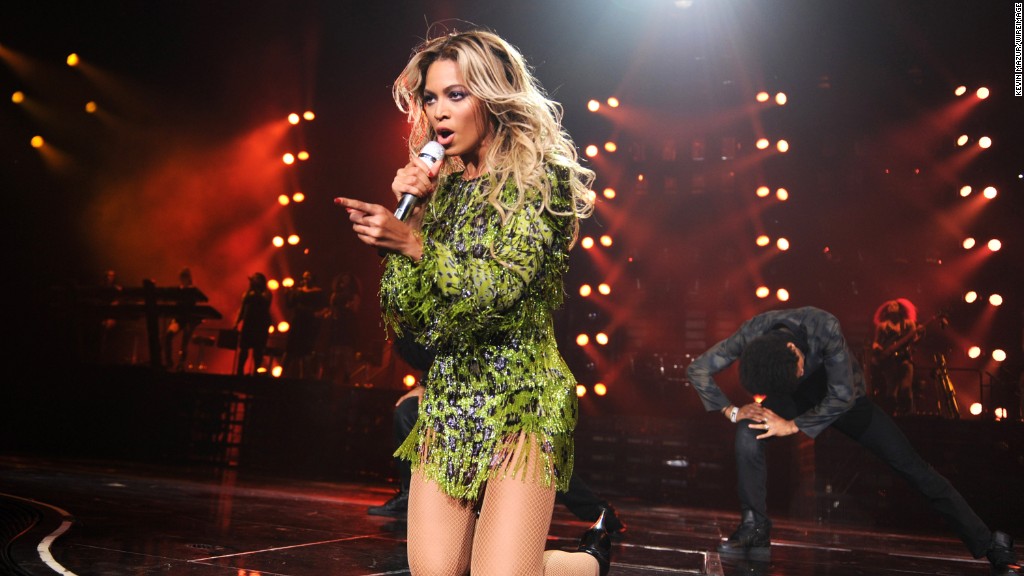 Now you can work out like Beyonce -- or at least wear her clothing line while you're hitting the gym.
The superstar's "athleisure" line Ivy Park is finally on sale.
Customers in the U.S. can purchase the line, which is a mix of casual and active wear, at Topshop and Nordstrom (JWN).
Related: Beyonce sues 'Feyonce' over play on name
The highly-anticipated collection offers a range of workout attire, including leggings, sweatshirts, sports bras, running shorts and jackets.
Prices range from around $25 for a tank top to $265 for a full-length body suit.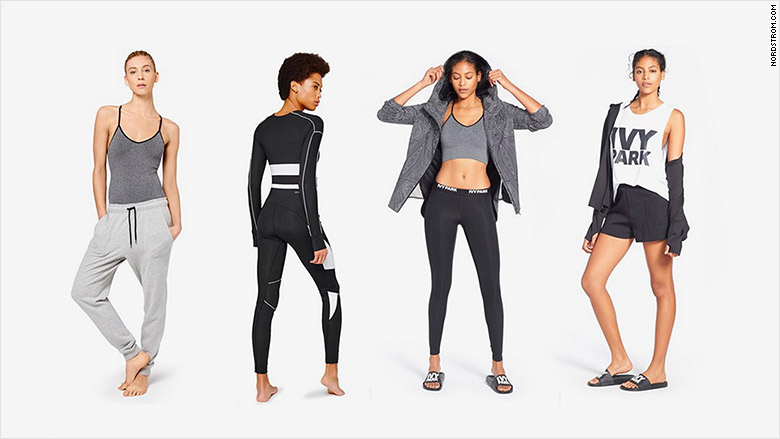 News of Queen B's joint-venure with Sir Philip Green, came out in 2014.
Since then, the Beyhive has been swarming in anticipation of the collection. When it finally became available, some eager customers had a hard time buying items online.
TopShop was telling customers on Twitter Thursday that it was experiencing some technical issues due to high demand.
Other customers complained that products were already sold out.
Ivy is the middle name of Beyonce's four-year-old daughter with hip hop mogul Jay Z, and Park is a reference to Beyonce's childhood.
In a video on the line's website the singer explained that growing up, her dad would wake her up to go for a run in a local park. "I remember wanting to stop, but I would push myself to keep going," she says. "There are things I am still afraid of. When I have to conquer those things, I still go back to that park."
Related: Beyoncé fans and Lululemon trade snarky tweets over Bey's new clothing line
In an interview with ELLE magazine out this month, Beyonce said she was focused on creating garments that work on every woman's body, but are also flattering.
"There's an invisible underlining in our garments that sucks you in and lifts your bottom so that when you're on a bike, or when you're running or jumping, you don't feel that extra reverb," she said.